Cryptoqueen's Alleged Associates Face German Court For Fraud
KEY POINTS
OneCoin was launched in late 2014
It was advertized as a cryptocurrency but was a centralized currency hosted on OneCoin Ltd servers
OneCoin founder Ruja Ignatova, dubbed cryptoqueen, is still nowhere to be found
Three people in Europe facing criminal allegations on the role they played in the multi-billion-dollar international fraud run by OneCoin founder Ruja Ignatova appeared in a German court this week.
These associates, including a Munich lawyer who worked for the fugitive businesswoman known as the "cryptoqueen," are accused of fraud, money laundering and banking crimes, according to a new report by Bloomberg. The said Munich lawyer reportedly transferred $19.7 million through the Cayman Islands on cryptoqueen Ignatova's behalf to purchase two apartments in London.
The two other alleged associates of the cryptoqueen are a husband and wife accused of handling $314.72 million funds of OneCoin's customers. The latest proceeding in Germany is one of the many actions taken in Europe against the people accused of being involved in the multi-billion-dollar scheme.
"In reality, the ever-growing value was a fake and the mining process was only simulated by the software," prosecutors said. OneCoin was a scam, according to prosecutors in the German court. They said that Ignatova defrauded her customers when she claimed that OneCoin is a crypto company and it is value-dependent to market mechanisms that the company has the capacity to keep track of or monitor.
OneCoin was launched in late 2014 and promoted as a cryptocurrency by Bulgaria-based offshore companies OneCoin Ltd and OneLife Network Ltd. Despite being advertised as crypto, it was not a decentralized cryptocurrency but a centralized currency hosted on OneCoin Ltd servers.
U.S. prosecutors alleged that the Ponzi scheme had amassed $4 billion, with The Times describing the operation as "one of the biggest scams in history." The company claimed to have over 3 million global members. Prosecutors revealed to a U.S. court in 2019 that OneCoin operated as a multilevel marketing network that gave commissions to its members for their recruitment efforts.
The whereabouts of the cryptoqueen have been unknown since 2017. Her name is now on the most wanted lists of the FBI and Europol. After the cryptoqueen left the company and disappeared, her brother Konstantin Ignatov took over the business and pleaded guilty to fraud and money laundering in 2019.
In August, a British judge approved the extradition to the U.S. of Christopher Hamilton, one of the cryptoqueen's alleged accomplices.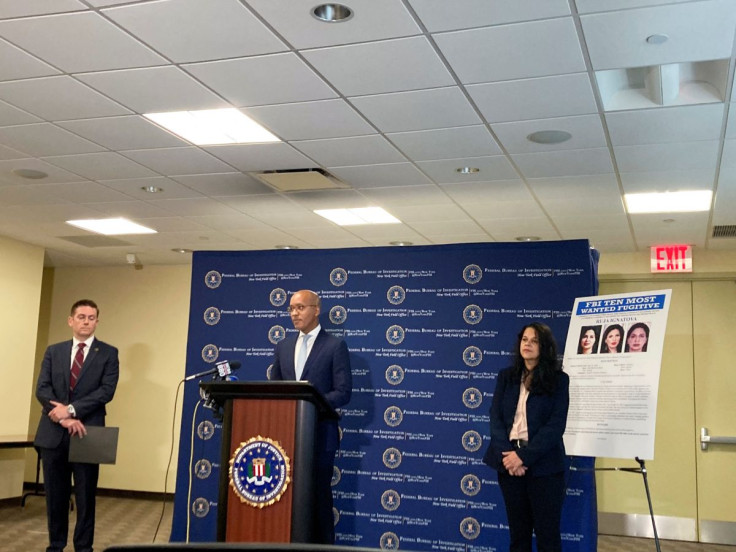 © Copyright IBTimes 2023. All rights reserved.