Culture War: Indian Politicians Battle Over Use Of The English Language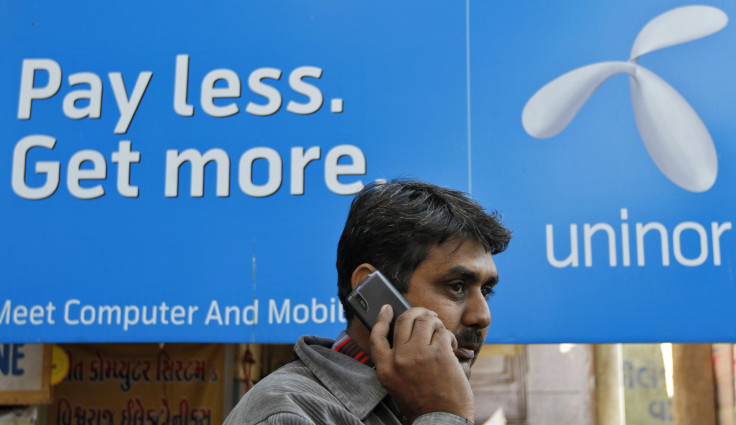 Officials of India's ruling Congress Party have blasted the leader of the opposition right-wing nationalist Bharatiya Janata Party (BJP) for claiming that excessive use of the English language has damaged Indian culture and society.
On Thursday, BJP president Rajnath Singh (the former chief minister of India's most populous state, Uttar Pradesh) told a function in New Delhi: "The English language has caused a great [deal] of loss to India. We have started forgetting our religion and culture these days. There are only 14,000 people left in this country speaking in [the ancient language of] Sanskrit."
Singh added that while knowledge gleaned from English is not harmful, the "Anglicization [that has] penetrated into youths in this country is dangerous." The comments by Singh appear to be partially directed toward programs that encourage the teaching of Indian children English so they can more readily use the Internet. However, Indian media pointed out that Singh's remarks will likely hurt the BJP's stated aim of appealing more to youthful voters ahead of next year's general elections.
"I sometimes feel like laughing at our friends [in the opposition]," said Congress Party Information and Broadcasting Minister Manish Tewari in New Delhi, according to the Press Trust of India. Tewari also pointed out that the BJP has some members who speak English exclusively and uses the language in much of its political literature. "Is this medievalism or hypocrisy? This attempt to create a dispute over language or saying that one language is better or worse than another doesn't strengthen the country and is not expected from a responsible political party," Tewari said.
BJP spokesman Mukhtar Abbas Naqvi shot back at Tewari, asserting that every country has the right to protect its culture and customs. Similarly, another BJP official, Shahnawaz Hussain, accused Congress of consistently promoting and upholding Western culture at the expense of Indian customs. The apparent opposition to the use of the "foreign" language of a colonial power by Indian nationalists extends to other forms of Western culture that they consider inimical to traditional Indian society, including such 'imports' as dating, nightclubs and Valentine's Day.
But the language issue remains central to the right-wing's war on "protecting" and "preserving" Indian culture. Indeed, 66 years after India's independence from Britain, English is more or less the "national language" of India's commerce, upper judiciary, national media, higher education and politics, despite that a great majority of the population cannot understand it. Still, most advertising billboards are written in English and virtually all high-paying jobs demand fluency in the tongue in an increasingly globalized world. The New York Times even reported that many scripts for Bollywood films, ostensibly in the Hindi language, are spelled out phonetically in the English alphabet.
Complicating factors, of course, are the existence of India's many regional languages -- although English appears to serve as a unifying force among, say, people who speak Malayalam in the deep south and Punjabi-speakers in the northwest. Attempts to make Hindi the official national language have largely failed due to opposition from millions of speakers of other languages like Bengali, Tamil and others. Consequently, Hindi and English serve as the de facto two unofficial "official languages" of the country.
The BJP's alarm over the dominance of English is nothing new. In Mumbai, for example, members of the extreme right-wing Shiv Sena party demanded that every shop use the local Marathi language on its signs (and have even beaten up shopkeepers who failed to heed their mandate).
Meanwhile, the culture war between Indian traditionalists and those who adhere to Western customs will likely continue.
© Copyright IBTimes 2023. All rights reserved.