Cummins 4Q Earnings Preview: Engine Demand, Construction Recovery Expected to Boost Manufacturer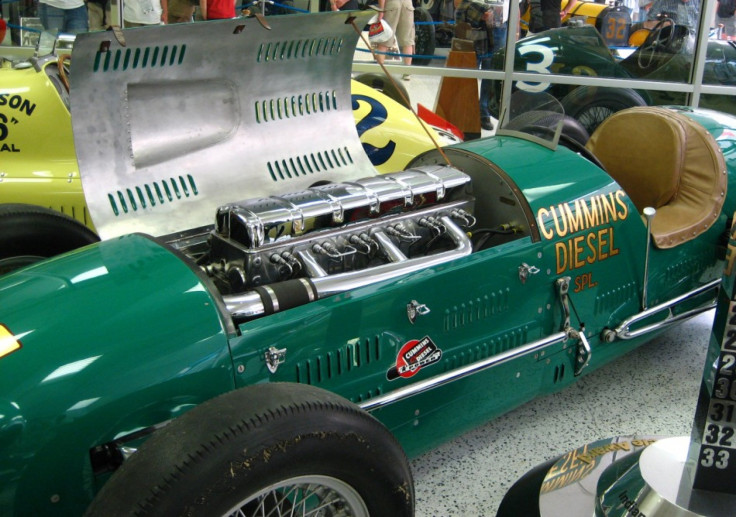 Diesel engine maker Cummins Inc. (NYSE: CMI) is expected to report a strong fourth quarter based upon renewed demand for its engines and the beginning of a recovery in the North American construction market.
The Columbus, Ind.-based manufacturer is expected to earn $424 million, or $2.24 a share, about 17 percent higher than the $362 million or $1.84 per share in the year-earlier period, estimates carried by Thomson Reuters said. Analysts expect revenue of $4.7 billion compared with $4.1 billion in the year-earlier period.
The company will report earnings Thursday before the market opens.
Cummins, whose engines are widely used by truck manufacturers, is expected to report strong results from an improved North American trucking business.
CMI's North American truck business looks solid as U.S. fleets remain healthy and truck production continues to ramp, Barclay's analyst Andy Kaplowitz wrote in a research note.
A stronger construction sector is also expected to help the company.
Cummins is expected to do well based on recovery from depressed (construction) markets, Longbow research analyst Eli Lustgarten said in an interview.
Lustgarten said while Cummins is expected to show strong sales in the United States, the key question is whether the company can show strength in international markets, which account for more than half of its revenue.
One strong market should be Brazil, said William Blair analyst Lawrence DeMaria, who also noted Cummins should also benefit from equipment sales due to increased demand in the oil and gas industry.
We believe many businesses will remain strong, based on a demand for energy, DeMaria said.
In October, Cummins reported third-quarter earnings of $452 million, or $2.35 a share, up significantly from $283 million or $1.44 a share in 2010. Revenue jumped 36 percent to $4.6 billion from the year-earlier period, based on improvements in mining, oil & gas, and North American on-highway markets, the company said.
Looking ahead: Manufacturers like Cummins may see growth in 2012 because overall nonresidential construction is expected to rise 2.1 percent this year, the American Institute of Architects predicts. Construction could grow as much as 6.4 percent in 2013, the institute predicts.
Cummins has recently targeted growth in emerging markets, notably China. In October, Cummins announced a joint-venture partnership with Guangxi LiuGong of China to manufacture to midrange engines at a facility based in southern China. Although the project doesn't begin until 2013, Credit Suisse analyst Jamie Cook believes it underscores a strong power generation market in China, which rose 40 percent in the third quarter.
LiuGong affords Cummins opportunities such as the ability to target the mid-range portion of the construction equipment market in Asia, thereby expanding market share, Cook wrote in a research note. There is a big push overall for the Chinese truck and construction equipment players to export. CMI is one of the few players which benefits as they need both CMI's engine and distribution.
Shares of Cummins closed down $1.35 at $104 on Tuesday.
© Copyright IBTimes 2023. All rights reserved.