Cuomo Administration To Ban Hydraulic Fracking In New York State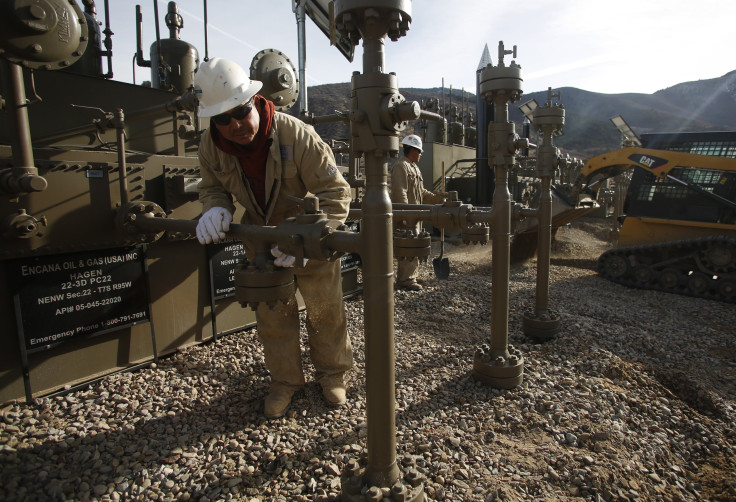 New York Gov. Andrew Cuomo's administration said Wednesday it plans to ban horizontal hydraulic fracturing, commonly known as "fracking," in the state. The state's top health official said that the decision was based on the potential for the practice, which is used to extract gas from underground deposits, to harm New Yorkers' health and to degrade the environment.
Acting Health Commissioner Howard Zucker, who is a medical doctor, said that the more than five-year moratorium on fracking in the state won't be lifted, according to Bloomberg News.
The New York State Department of Environmental Conservation will issue a legally-binding recommendation banning fracking in the state following Zucker's recommendation, the Wall Street Journal reported.
"I consider the people of the state of New York as my patients," Zucker said during a year-end meeting of Cuomo's cabinet in the state's capital in Albany. "We cannot afford to make a mistake. The potential risks are too great. In fact, they are not fully known."
Zucker added that the "cumulative concerns" about fracking "give me reason to pause," according to the Journal.
New York state has operated under a de facto prohibition on hydraulic fracturing for nearly five years, and the decision to make the ban permanent came as Cuomo's Democratic administration came under intense pressure from environmental and public health advocates to ensure that the practice is never allowed in the state, according to the New York Times.
"I will be bound by what the experts say," Cuomo said at the meeting, indicating he chose to listen to the anti-fracking crowd and scientists who have raised alerts about fracking's potential risks when he made the decision to ban the practice, Bloomberg reported.
Many New York municipalities have approved local fracking restrictions and bans in recent years, but Cuomo has stalled on the issue throughout his governorship.
He considered allowing some hydraulic fracturing in a number of economically depressed New York counties in 2012, but ultimately decided not to approve the plan, instead launching a study to evaluate fracking's potential risks, the Times reported.
Joseph Martens, commissioner of New York's Department of Environmental Conservation, addressed the economics of the issue during the Wednesday meeting, the Journal reported.
"The economic benefits [of fracking] are clearly far lower than originally forecast," Martens said.
Some regions of New York sit on top of the 12 million-acre Marcellus shale formation, which has long enticed energy companies looking to tap into its extensive gas deposits.
Martens said the department will put out a final environmental impact statement early next year, and after that he'll issue an order prohibiting fracking.
© Copyright IBTimes 2023. All rights reserved.