Cyclone Debbie Photos Show Floods, Heavy Damage And Downed Trees After Storm Slams Australia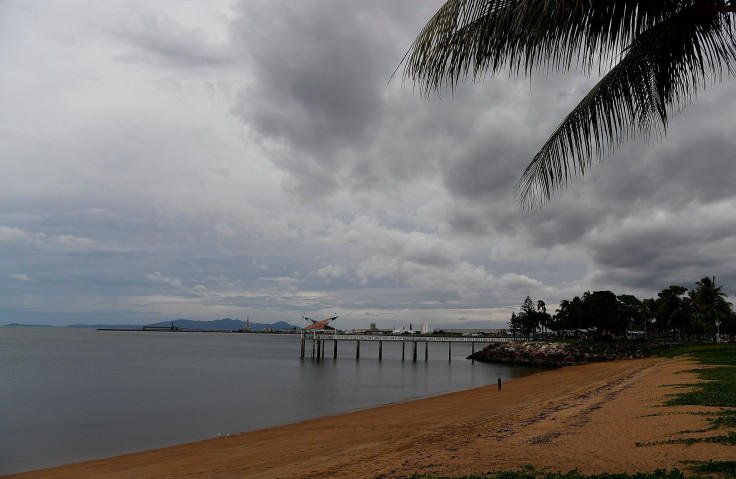 Cyclone Debbie slammed Australia on Tuesday before significantly weakening — but the threat wasn't over yet. Prime Minister Malcolm Turnbull told parliament that conditions had "deteriorated rapidly" and people should "be prepared to shelter in place until Wednesday," BBC News reported.
The storm made landfall Tuesday in Queensland in northeast Australia as a Category 4 cyclone, which meant it had sustained winds of up to 120 mph and gusts of 168 mph, according to the Australian Government's Bureau of Meteorology. It caused storm surge and dropped rain on areas like Airlie Beach and Bowen, ultimately killing one person.
Though the storm was eventually downgraded to a Category 1 storm, Queensland leader Annastacia Palaszczuk told the Australian Broadcasting Corporation she didn't know how badly the region had been hit.
"We're going to be getting a full assessment of the extent of the damage tomorrow [Wednesday] morning at first light," she said. "Please stay inside, do not leave your homes until authorities give you the OK to do so."
Read: NASA Successfully Launches CYGNSS Hurricane Tracking Satellites
The cyclone caused thousands of evacuations, flooded beaches and scared animals who hunkered down to ride out the storm. The natural disaster, which threatened sugarcane crops, also left more than 50,000 people without power in Bowen, Whitsunday and Mackay, 7 News reported.
Debbie was forecast to keep moving inland this week, falling apart but continuing to bring high winds and rain to Queensland. cities like Mount Coolon and Moranbah remained under warnings, even though sustained winds had fallen to about 53 mph.
"Abnormally high tides are expected between Bowen and St. Lawrence. Large waves may produce minor flooding along the foreshore," the meteorology bureau wrote in a news release. "People living in areas likely to be affected by this flooding should take measures to protect their property as much as possible and be prepared to help their neighbors."
See photos and videos of the storm below.
© Copyright IBTimes 2023. All rights reserved.