Cyprus Elections: Conservative Party Takes Lead in Election, Far Right Earns Seats For First Time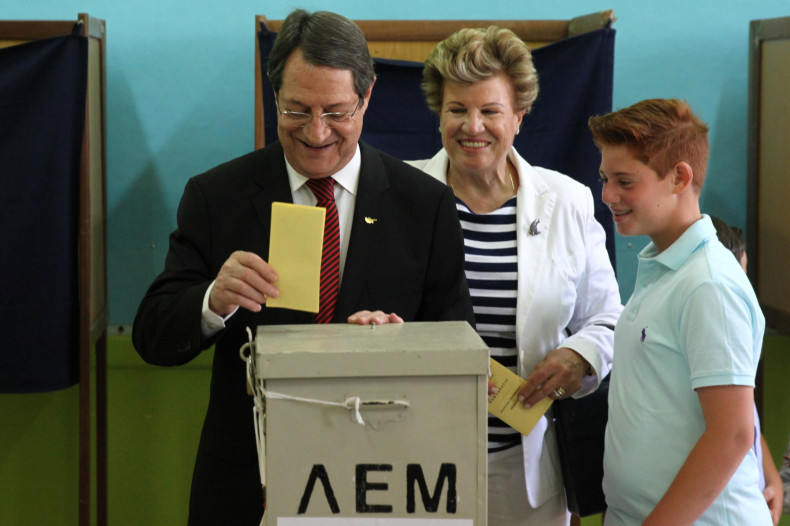 Cyprus' ruling conservatives took the lead in Sunday's general election, results showed. With the voting tally at 100 percent, the right-wing Democratic Rally party was ahead with 30.6 percent of the vote, followed by the communist AKEL party with 25.6 percent.
Compared with 2011 results, AKEL's communists lost up to 7 percentage points while Democratic Rally lost 3.7 percentage points.
The election marked the second-lowest voter turnout and the biggest shift among swing voters in Cypriot history, while a far-right party won its first seats in the legislature amid voter disillusionment after a 2013 financial meltdown. The far-right ELAM and two other small parties won seats in Cyprus' Parliament for the first time.
ELAM, which is said to have links to Greece's Nazi-inspired Golden Dawn party, advocates a hard-line nationalist stance. It the 1974 Athens coup that sought to unite Cyprus with Greece and caused Turkey's invasion of Cyprus' north and led to the division between the country's north and south. The center-left Citizens' Alliance and the Solidarity movement also promote a tough line, especially in peace talks with Turkey.
"For the first time, Cyprus will get nationalists in its Parliament," Golden Dawn leader Nikos Mihaloliakos told Greece's Parliament minutes after the exit poll results were released.
The representatives campaigned on the issues of economic reform and island reunification. Cyprus received an economic bailout in 2013 and imposed harsh austerity measures in return for aid from the International Monetary Fund and the European Union. The country exited the bailout program this year. The decision exposed corruption among politicians, causing widespread anger.
Around 67 percent of Cyprus' 542,915 voters turned out to choose their representatives from 493 candidates. Abstention was at a record high, with around 30 percent not casting their vote.
President Nicos Anastasiades urged voters not to abstain.
"I believe that the decision of much of the electorate abstaining from the elections should trouble everyone," he told Agence France-Presse.
© Copyright IBTimes 2022. All rights reserved.