Cyprus Workers Strike Over Stalled Cost-of-living Talks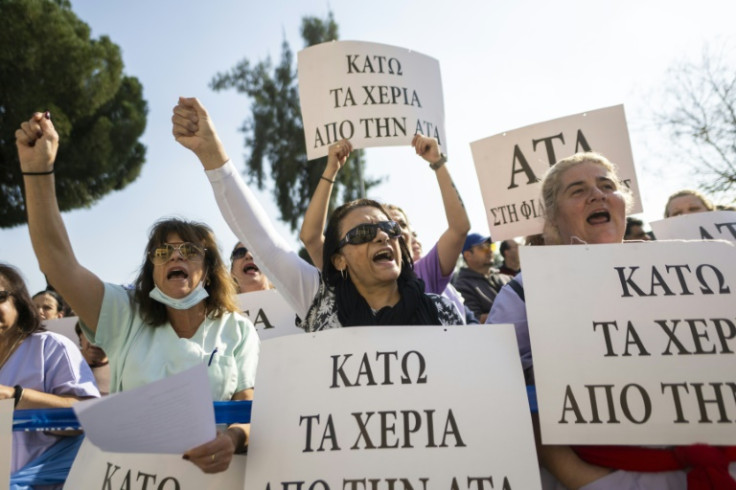 A general strike Thursday paralysed Cyprus for three hours, affecting schools, hospitals, government services and the private sector, as labour unions demand wages be adjusted to decades-high inflation rates.
The rare strike was called following an impasse in talks with employers and the government over the reinstatement of the inflation-linked Cost of Living Allowance (CoLA), which trade unions say is necessary to protect employee salaries as prices soar.
The unions, representing more than 70,000 employees in the public and private sector, declared a three-hour strike from midday (1000 GMT) and staged protests across Cyprus.
"The message today should be resounding through the mass participation of workers, emphasising the importance of collective bargaining rights," said Sotiroula Charalambous, head of the PEO trade union federation.
Schools closed early, hospital emergency wards operated with skeleton staff, government departments shut down and public transport stopped.
The strike also affected more than 20 flights and around 4,000 passengers at the island's international airports in Larnaca and Paphos.
Inflation rates in 2022 rose 8.1 percent year-on-year when measured using the Harmonised Index of Consumer Prices (HICP) yardstick preferred by the European Central Bank, representing a 40-year high.
Following a financial crisis in 2013, unions and employers agreed on CoLA payment at 50 percent of the rise in the consumer price index, in a transitional agreement renewed until the end of 2022.
Trade unions want the restoration of the allowance in full, which they argue is necessary to protect employee salaries.
Employers say the CoLA system is antiquated, and after two years of a pandemic and a subsequent cost-of-living crisis, they are in no position to meet such pay demands.
Labour Minister Kyriakos Koushos said the dispute would have to be resolved by the next administration, after the February 5 presidential elections in Cyprus.
He has urged unions to maintain industrial peace until a new government is sworn in on March 1. Unions have vowed to escalate action depending on developments.
Employer federation head Michalis Antoniou described the strike as "a difficult day".
"After the elections, we need to sit down and find a compromise, and look at how other countries apply the adjustment," Antoniou told Sigma TV.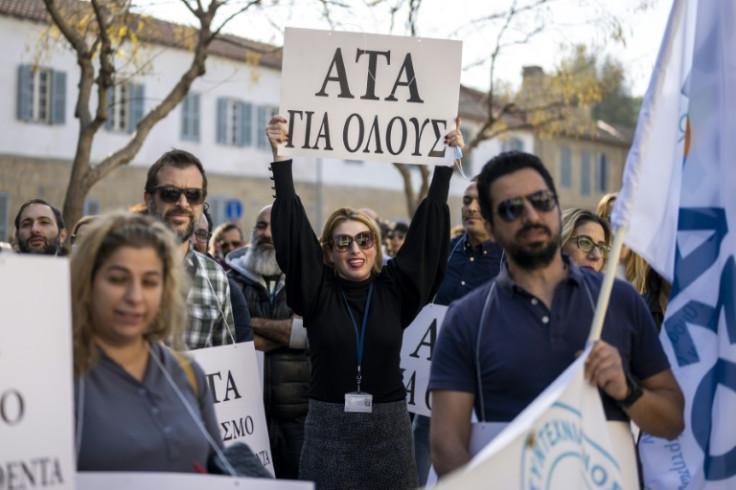 © Copyright AFP 2023. All rights reserved.