Dad Of Gunman Shot Dead Days After Son's School Shooting In Philippines
KEY POINTS
Unidentified gunmen killed a man outside his home in the Philippines on Friday
The victim's son allegedly shot three people at a university last Sunday
Police refused to make connections between the two incidents
Two unidentified gunmen fatally shot a retiree in the Philippine province of Basilan days after the victim's son allegedly killed three people at a top university, according to reports.
The assailants, riding in tandem, gunned down Rolando Yumol outside his home along Rizal Street in Lamitan at around 6:30 a.m. Friday, CNN Philippines reported, citing local police.
The 69-year-old, who was cleaning at the time, sustained four .45-caliber gunshot wounds from a pistol to his front and the lower portion of his back, according to Lt. Col Tadzhabel Managola, the chief of Lamitan Police Station.
Yumol, a retired member of the Philippine Constabulary, the nation's former police force, was brought to the Lamitan District Hospital, but he was declared dead on arrival, a report by the newspaper the Philippine Inquirer said.
The shooting comes after Yumol's son, Dr. Chao Tiao Yumol, gatecrashed a graduation ceremony at the Ateneo de Manila University School of Law on Sunday and allegedly killed three people.
Among those killed in the shooting were former Lamitan City Mayor Rose Furigay, her executive assistant Victor Capistrano and school security guard Jeneven Bandiala.
Furigay's daughter, who was supposed to graduate that day, was still recuperating at a hospital, media outlet ABS-CBN News reported.
Chao had a years-long grudge against Furigay as the slain former mayor implemented a cease and desist order on his infirmary clinic.
The doctor posted baseless accusations against Furigay, resulting in the politician filing at least 70 cyber libel cases against him.
Chao also alleged that Furigay was involved in drugs. The former mayor's family has repeatedly denied the claim.
Chao has since been charged with three counts of murder and frustrated murder, among others, over Sunday's shooting. He is currently in the custody of the Quezon City Police District.
The Philippine National Police (PNP) refused to make direct connections between Rolando's death and his son's case.
"Our police personnel in Lamitan City [are] already conducting an investigation regarding the case. So far, it is speculative to assume its direct relation to the shooting incident that happened last Sunday at the Ateneo de Manila University," Pol. Brig. Gen. Roderick Alba, PNP public information officer, was quoted as saying by the Philippine Star.
Police have yet to receive information about whether or not Chao was aware of his father's death.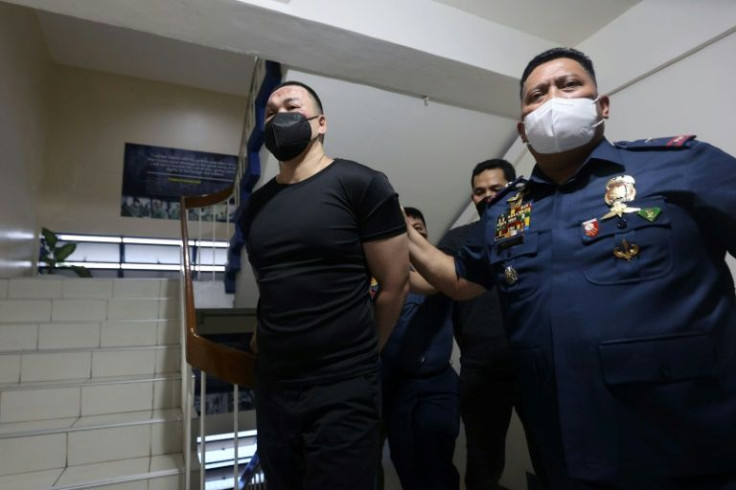 © Copyright IBTimes 2023. All rights reserved.