12-Year-Old Florida Boy Arrested Over Mass Shooting Threat On Snapchat
KEY POINTS
A Florida boy, 12, mentioned a school and mass shooting on a Snapchat story
He was arrested Saturday and claimed that he did not plan to go through with his threat
The boy was taken to the Lee County Juvenile Assessment Center
Cape Coral, Florida -- A local 12-year-old boy was arrested after he threatened to commit a mass shooting on Snapchat, police said.
The Cape Coral Police Department arrested Evan Stahl Saturday night over a story he posted on the social media app that "mentioned a school and it mentioned a mass shooting," NBC 2 reported, citing Cape Coral Police Public Affairs Officer Brandon Sancho.
"To the person who said, 'if I'm insecure, thanks wanna shoot up a school with me,'" Stahl's Snapchat story read, according to the outlet.
The Charlotte County Sheriff's Office (CCPD) was able to determine that Stahl's message was sent from Cape Coral and not his home address in North Port.
CCPD investigators arrived at the residence where Stahl was located and he reportedly gave them varying responses.
"First, he kind of didn't mean it and didn't post it, and then he finally, post Miranda, did say he claimed ownership of those threats," Sancho said.
Stahl then claimed that he did not plan to follow through with his threat and that he did not have access to any firearms, according to the CCPD. The Lee County Sheriff's Office later took Stahl to the Lee County Juvenile Assessment Center.
No further details are available at this time.
Mass shooting threats such as the one Stahl made will not be ignored or taken lightly even if no school name was specifically mentioned, according to police.
"We'd rather take someone to jail than have these threats be carried out. We'd be in a much worse situation," Sancho said.
The most recent school shooting in the United States occurred at Robb Elementary School in Uvalde, Texas on May 24, according to Education Week, an independent news organization that has been tracking school shootings since 2018.
A total of 22 people were killed as a result of the shooting, including 18-year-old gunman Salvador Ramos, 19 students and two teachers. It also left 17 people injured.
Ramos' attack is the deadliest mass school shooting since the massacre at Sandy Hook Elementary School in Newtown, Connecticut back in 2012, which had 26 fatalities.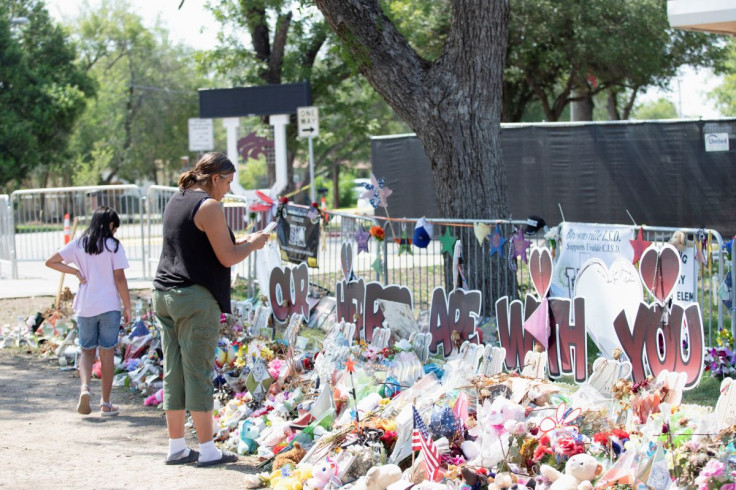 © Copyright IBTimes 2022. All rights reserved.
FOLLOW MORE IBT NEWS ON THE BELOW CHANNELS