Dakar Rally 2014: Route Details And How To Follow The Action; Will The Mini Countryman And KTM Motorbike Win Again? Does Robby Gordon Have A Chance In His Hummer?
Nearly 500 participants are tuning up their engines and getting in some last-minute workout time in preparation for Dakar 2014, which begins Sunday in Rosario, central Argentina.
The annual, 34-year-old rally, inspired by the landscape of North Africa only to be chased off the African continent by radical Islamists in 2008, will see hundreds of motorcycles, quad bikes, cars and heavy trucks race over some of the roughest desert and mountain terrain of Chile and Argentina.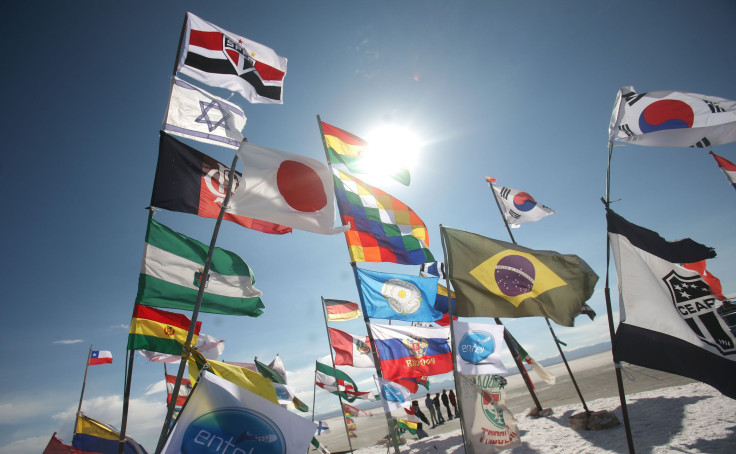 The 14-day race will pit teams of racers and riders from across the globe against one another in a grueling slog that will see participants drop out along the way as vehicles and drivers are put under conditions that would turn a luxury SUV into junkyard metal in a matter of days.
The race offers automakers an opportunity to showcase the potential of many of their mainstream models. Japan's Mitsubishi Motors, for example, has gotten a lot of traction from past Dakar rally wins for its Pajero/Montero SUV, which has won 11 of the 34 Dakar events that have taken place since 1979. Peugeot, Citroen and Volkswagen have also brought home numerous Dakar victories, and in the past two rallies the Mini Countryman has won for BMW. The Volkswagen's Touareg came in first from 2009 to 2011.
For the past decade, KTM, the Austrian motorcycle, bicycle and moped manufacturer, has dominated the Dakar motorbike rally. Before KTM's Dakar reign, Toyota and Honda dominated.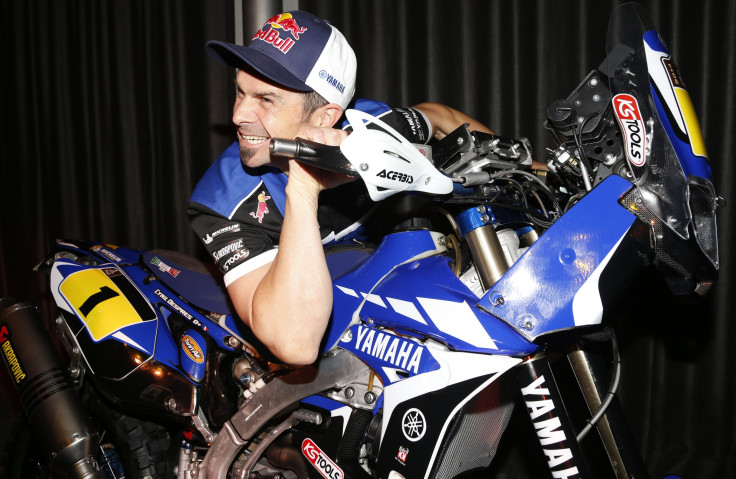 As for the people behind the wheels and handlebars: The man to beat in the car category this year is France's Stephane Peterhansel. He has won the last two Dakar races (in the Mini Countryman) and has won the race 11 times, including six times on Yamaha motorcycles. The bikers will have to beat Frenchman Cyril Despres. He's won five Dakars, including three of the last four events. Both of these men have won the past rallies, including last year's in similar terrain. Despres, however, has switched teams, from KTM to Yamaha, so if he wins again, KTM loses.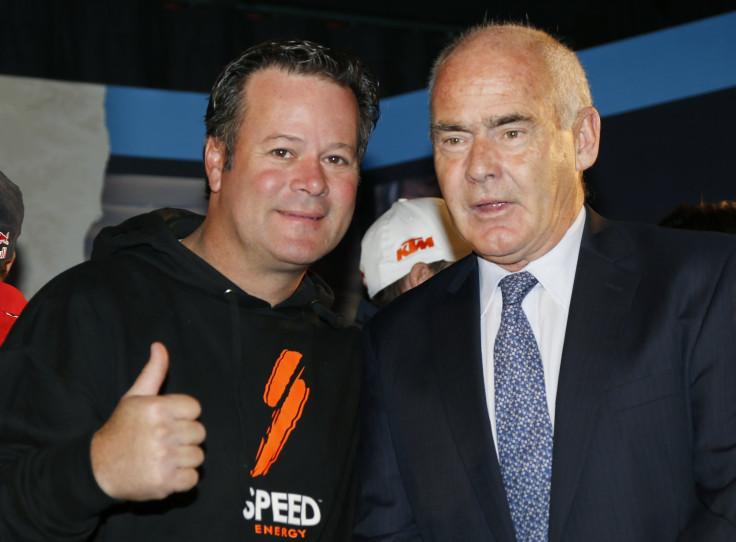 Many Dakar fans in the U.S. will be rooting for their home-team underdog Robby Gordon, better known to Americans as a skilled NASCAR road course driver but who has also earned his nickname "Baja Bob" for his five SCORE International wins racing on Mexico's Baja Peninsula. He'll be showing up again in his Hummer, which flipped over last year, costing him his chances. Here's footage of Gordon and his Hummer fom 2013's Dakar Rally
To truly enjoy the two-week rally, it's best to be one of the participants, crew members or on-the-ground-spectators. Fox Sports will provide daily update coverage as it did last year. Spanish speaker can go to Fox Sports' Ultima Vuelta web page dedicated to the Dakar rally for extensive ongoing coverage. The Dakar Facebook page and YouTube channel will also be good sources for regular online updates. There's also an app for the iPhone or Android devices. The first teaser video for the event was posted on Dakar's official YouTube channel on Monday:
Founded by professional French rally driver Thierry Sabine, who was inspired after getting lost in the Libyan desert during a race from Abidjan, Côte d'Ivoire, to the south of France. Like so many Europeans before him, Sabine became enchanted with the North Africa desert landscape and in 1977 founded the Dakar rally.
The first rally started on Dec. 26, 1978, with 170 drivers and riders taking off from the French capital on a 6,200-mile journey through Algeria, Niger, Mail, Burkina Faso and Senegal. (Interrupted of course by the transfer of the vehicles and crews across the Mediterranean Sea.) That rally took place in 16 stages. Alain Genestier and Joseph Terbiaut won the rally driving a Range Rover (converted for heavy duty off-roading) while Cyril Neveu took the motorbike class crown that year riding a Yamaha XT500.
Ethiopian-born, France-raised Hubert Auriol became the first Dakar Rally participant to win the race in two divisions: in 1981 and 1983 riding a BMW R80G/S motorcycle and in 1992 driving a Citroen ZX Rallye Raid. Jutta Kleinschmidt of Cologne, Germany, became the first woman to win the race in 2001. Kleinschmidt and co-driver Andreas Schulz won in a Mitsubishi Pajero/Montero, which, like the Citroen ZX Rallye Raid, has had an impressive track record at Dakar.
Named after the capital of Senegal that has been the finish line of 13 of the 34 Dakar rallies that have taken place since the first one in 1979. Paris has been the starting line for nine of the rallies. But in 2008 the landscape of the rally shifted radically, thanks to Islamic radicals. Members of Al-Qaeda in the Islamic Maghreb slaughtered a French family on holiday in Mauritania on Christmas Eve, 2007, and were reportedly planning to attack Dakar participants days later.
Despite assurances from the Mauritanian government that the route would be guarded by thousands of troops, Paris-based Amaury Sport Organization, the sporting-even coordinator that owns and operates the Dakar Rally, cancelled the event just a day before more than 500 cars, trucks, quad bikes and motorcycles were to take off on their adventure on Jan. 5. A year after this interruption, the rally created to celebrate the dreamlike desert landscape of Sub-Saharan Africa moved to South America, far from the reach of religious terrorists and their IEDs. But in the southern tip of South America, Dakar Rally participants have found plenty of challenging landscape to speed over or get stuck in.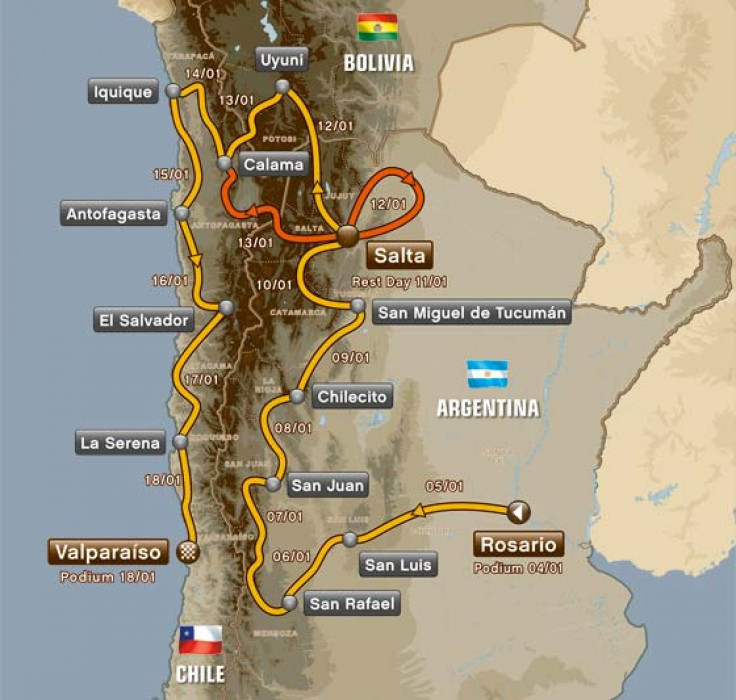 THE ROUTE DETAILS
Here is the daily schedule and the challenges participants will face. Each day will have an average of 50 more kilometers to drive than last year. The distances section distances listed below are for the cars, which will cover 9,374 kilometers (5,825 miles) in 14 days. The trucks will race 9,188 kilometers (5,709 miles) and the motorcycles and quad bikes will cover 8,734 kilometers (5,427 miles).
Jan. 5 - Rosario to San Luis, 809 kilometers (503 miles)
The race begins in Argentina with all four classes (motorcycles, quad bikes, trucks and cars) driving the same route. The tracks will be narrow, making passes more difficult. This route also has plenty of stony sections and blind-jump gaps that will pose considerable challenges.
Jan. 6 - San Luis to San Rafael, 798 kilometers (496 miles)
The Argentine landscape will open up in this stretch of desert and sand dunes, giving participants opportunities to overtake each other. Dune driving is a good test of technical skills.
Jan. 7 - San Rafael to San Juan, 596 kilometers (370 miles)
The mountains of Argentina will welcome riders and drivers on Day Three. The bikes will separate from the cars and trucks for the next 48 hours. In the shadow of the Aconcagua Volcano competitors will climb 4,300 meters.
Jan. 8 - San Juan to Chilecito, 868 kilometers (539 miles)
Lots of rivers and canyons to cross in this stage. Only four days into this grueling endurance drive and already the motorbikes and quads will start to need new tires. Cars and trucks will see more open landscape for chances to overtake competitors.
Jan. 9 - Chilecito to Tucuman, 911 kilometers (328 miles)
The bikes and the cars and trucks will re-convene for a portion of this longest stage of the race. It will be a hot and sandy ride that will test both engines and their mechanics' ability to have foreseen the challenges here. A lot of participants will drop out of the race here as mechanical mishaps will mount.
Jan. 10 - Tucuman to Salta, 694 kilometers (566 miles)
Cars and trucks will find an opportunity to widen their gaps in far less challenging driving environments that the day before. The bikes will take a much shorter route to Salta along river banks. The only real danger here is the wildlife that the riders will have to watch out for in order to avoid the messy experience of colliding with cattle.
Jan. 11 - Rest day in Salta.
Jan. 12 - Salta Loop, 763 kilometers (474 miles)
The car and truck teams will get the chance to test their speed limits in this mega loop that will bring them back to Salta via a high speed run across a vast salt flat. Meanwhile, the motorcycles and quads will head off on a 409-kilomter (254-mile) to Uyuni, Bolivia. The biggest challenge here will be navigating the maze of tracks that cross-cross a vast salt flat. The possibility of misjudging the fastest and most direct route will be high, as will the altitude.
Jan. 13 - Salta to Calama, 812 kilometers (505 miles)
The remaining competitors will enter Chile on Day Nine of the rally. Here drivers' skills will be put to the test on fast tracks in a confining space that will limit the number of overtaking maneuvers. The bikers who went to Bolivia separately will also head to Calama across the biggest salt flat on earth. This will be an all out speed and endurance race, giving bikers the change to widen gaps.
Jan. 14 - Calama to Iquique, 451 kilometers (280 miles)
The remaining competitors will encounter the Chilean coast and more sand dunes. In particular drivers and riders will be faced with sections of fesh-fesh, sand that has been eroded into dust-like particles. Fesh-fesh is described as quicksand without the water and it is very challenging stuff to drive over. This leg will end with a downward coast to Iquique.
Jan. 15 - Iquique to Antofagasta, 689 kilometers (428 miles)
The remaining drivers will cruise along the Pacific coast of Chile. After encountering more stretched of fesh-fesh, competitors will find reprieve on mine tracks for the rest of this part of the race to Antofagasta.
Jan. 16 - Antofagasta to El Salvador, 749 kilometers (465 miles)
Racers will continue along mine tracks, cross a few rivers, and then hit the Copiapo Desert. This is the last good opportunity for any stragglers to overtake their leaders.
Jan. 17 - El Salvador to La Serena, 699 kilometers (434 miles)
More sand dunes means last ditch attempts to catch up as leaders might become a little too confident with their abilities and end up stuck in the sand.
Jan. 18 La Serena to Valparaiso, 535 kilometers (332 miles)
The last short leg of the journey takes the remaining competitors through hills dotted with cacti. If past Dakar Rallys are any indication, at least one driver will conk out or get stuck on the last stage. With the remaining drivers gunning for first place, competitors must act both excited and cautious as they approach the finish line.
© Copyright IBTimes 2023. All rights reserved.