Dallas Cowboys Were NFL's Best 2018 Moneyline Bet, Finished With Winning Record Against The Spread
Gambling on the Dallas Cowboys was a very good strategy in the 2018 NFL season. The NFC East champions were the most profitable moneyline bet over the course of 17 weeks.
According to OddsShark, Dallas finished ahead of the Buffalo Bills, Tennessee Titans and New Orleans Saints in terms of profitability on straight-up bets. The Cowboys also had one of the league's best records against the spread, going 9-6-1.
Dallas was such a good moneyline bet in large part because of the upsets they pulled off. The Cowboys' turnaround really started in Week 10 when they won on the road against the Philadelphia Eagles as +315 underdogs.
The Cowboys shocked a lot of bettors in Week 12 on "Thursday Night Football" when they beat the Saints 13-10 as +285 underdogs. Dallas only had +280 odds to beat the New York Giants in the season finale because it was thought that the starters would sit for most of the game, but Dak Prescott led the team to a 36-35 victory.
The NFC's No.4 seed also won straight up against the Jacksonville Jaguars and Atlanta Falcons as an underdog. The Cowboys went 6-3 against the spread when they weren't favored.
Dallas avoided upsets throughout the season. The only time they opened as favorites and lost was in Week 9 when the Cowboys were beaten 28-14 by the Tennessee Titans on "Monday Night Football."
With a 10-6 record, Dallas finished above .500 for a third straight season. The Cowboys won seven of their final eight games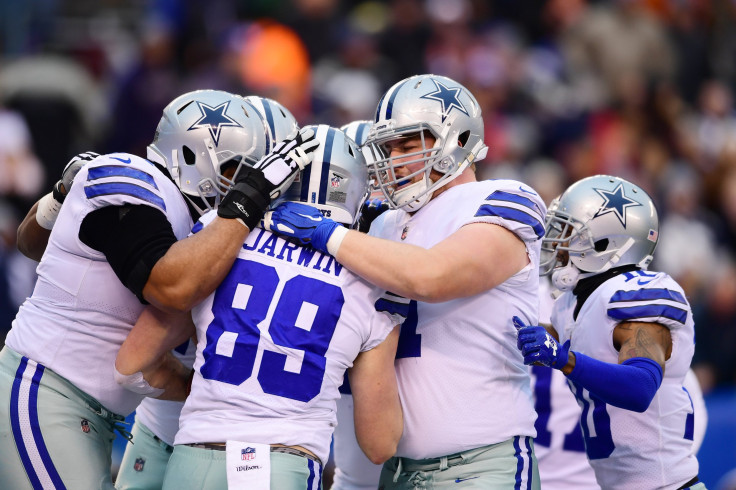 © Copyright IBTimes 2023. All rights reserved.