Dallas Tornado Damage: Twister Collapses Buildings, Cuts Power Supply To Thousands [Photos, Videos]
A fierce tornado hit North Dallas, knocking down power lines and uprooting trees on Sunday evening. According to the National Weather Service, the tornado touched down north of Interstate 635 and East of U.S. Highway 75.
According to a Live Doppler Radar, huge hail, devastating winds, and tornadoes were expected in parts of Texas, Oklahoma, Arkansas, and Missouri on Sunday night. A level 3-of-5 "Enhanced Risk" was labeled for these areas.
A Home Depot store collapsed in Dallas as the tornado touched down in the area. Oncor, an electric company, states that currently, the Dallas metro area has 65,000 customers without power supply.
About a mile to the west of U.S.Highway 75, severe damages were reported with trees getting uprooted and power supply getting disrupted. Traffic on several roads was affected and so far no injuries were reported in the area.
Former President George W. Bush and his wife Laura who live around Love Field, where the tornado touched down, are reported to be safe.
Major damages were also seen near Richland College in Richardson. A lot of trees were down in the area and roofs of some houses were damaged. Also, a building collapsed near the area and seven people were rescued from it. The rescue team was searching if more people were trapped in the debris.
According to local reports, an array of thunderstorms are now moving into the Dallas County area. As the same area was hit by a tornado earlier, the residents were asked to take cover.
Wind gusts at a speed of 67MPH was reported at Dallas/Fort Worth International Airport. A vehicle on I-635 was hydroplaned. Dallas, Tarrant Ellis, Johnson, Collin and Hunt CO's are under major thunderstorm warnings.
According to the radar, there is a possibility of winds at 50 to 60 MPH and there is a possibility of further damage from the "straight line" winds. No casualties were reported. The cleanup operations were on to clear the debris before the morning rush.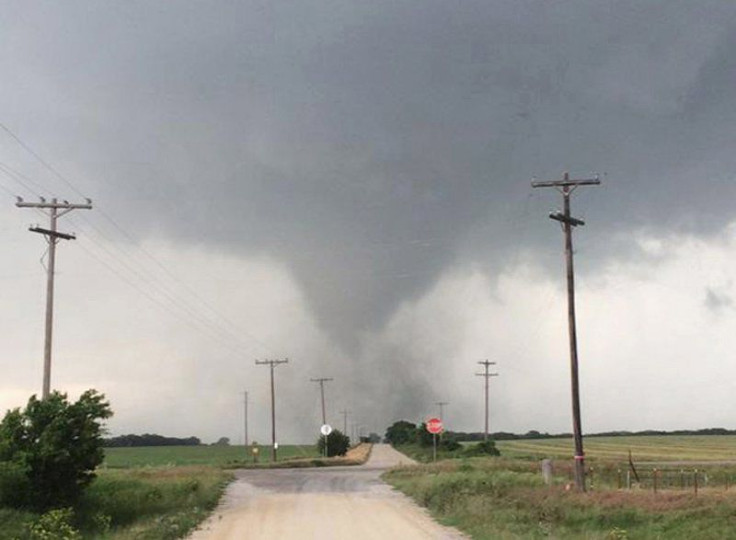 © Copyright IBTimes 2023. All rights reserved.