Dammartin-en-Goele Hostage Live Stream: What We Know About French Town Where Charlie Hebdo Suspects Were Cornered By Police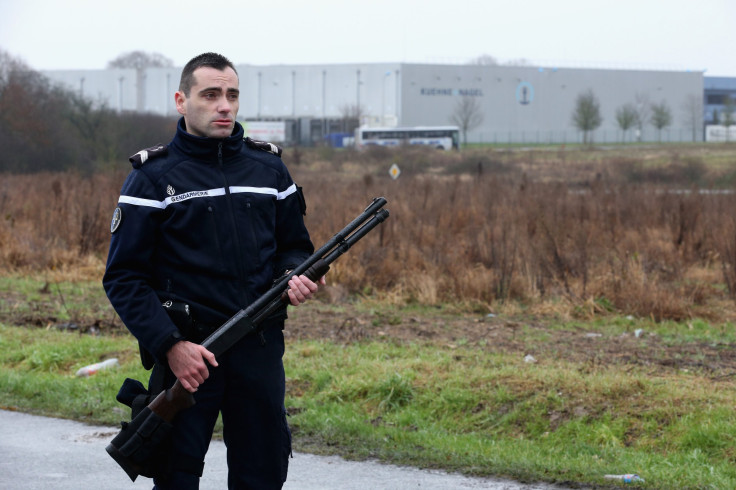 The two brothers who are suspected of killing 12 people in Wednesday's shooting attack that targeted French satirical newspaper Charlie Hebdo were locked in a standoff with police Friday in the sleepy industrial town of Dammartin-en-Goële near Charles de Gaulle airport. Nearby schools were evacuated, as police corned the suspects with at least three helicopters and hundreds of French security forces. Town officials urged residents to stay inside.
The fugitives are believed to be the masked gunmen who opened fire at the central Paris office of Charlie Hebdo Wednesday, killing 12 people, including two police officers. The publication had received death threats for publishing caricatures of the Prophet Muhammad.
The suspects in Dammartin-en-Goële had taken a hostage inside CTF Creation Tendance Decouverte, a printing house. A live stream of the Dammartin-en-Goele hostage standoff can be found here:
Brothers Chérif and Said Kouachi are the chief suspects in the Charlie Hebdo attack after Said's identity card was found in an abandoned getaway car. A third suspect, 18-year-old Mourad Hamyd, turned himself in to police Wednesday night after hearing his name linked to the attacks, according to the Associated Press.
Here's what we know so far about the French town of Dammartin-en-Goële. The industrial area is located roughly 22 miles north of Paris. It has a population of 8,500. Before the schools were evacuated, students were told to stay away from windows, which were covered in carpets. "Some students are crying," one student said, adding that her friend was "terrified."
Dammartin-en-Goële resident Sarah Delaunay told the BBC: "We're shut inside. We can't go out. We're about 500 meters away (from the printing compound). The town streets are deserted."
Louis Zenon, a 14-year-old who lives close to the siege site, watched as helicopters hovered over the closed-off industrial area. "There is a lot of fear," he told the Daily Mail, adding that everyone he knew was home with their doors and shutters closed.
© Copyright IBTimes 2023. All rights reserved.
FOLLOW MORE IBT NEWS ON THE BELOW CHANNELS