Damon Albarn: Future 'Unlikely' For Blur, Gorillaz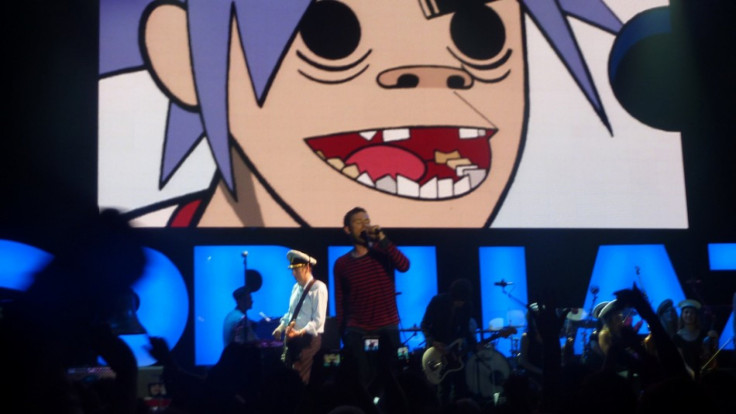 Damon Albarn -- the virtuosic crooner famous for his role as lead singer of several projects including Blur, Gorillaz and The Good, The Bad and The Queen -- is calling it quits with the bands that have helped make him famous. In his latest interview with The Guardian, Albarn says that future projects with Blur and Gorillaz is unlikely.
Albarn says that the Blur's final concert will take place in August at London's Hyde Park during the closing ceremonies of the London 2012 Olympic Games. Gorillaz, similarly, will disband at the end of the year. Gorillaz nearly finished touring for their latest album Plastic Beach and have a few more shows at major festivals around the work including Coachella in the U.S., Glastonbury in the UK and Roskilde in Denmark.
In his iconic, off-putting demeanor, Albarn avoided directly addressing the end of Blur in his interview with Guardian reporter John Harris.
So no more Blur records? asked Harris.
No, I don't think so, replied Albarn.
And will you play live again after Hyde Park? said Harris.
No, not really, said Albarn.
This is even bigger news. So that's it? asked Harris, making sure that he understood Albarns description of how the band would move forward after its show in Hyde Park.
I think so, yeah, said Albarn. Later, he added, And I hope that's the truth: that that's how we end it. I don't know: you can write scripts, and they always end up going... [pause]... well, one thing I've learned, and I'm sure you're exactly the same, is that everything I think I've got totally sorted out, and I know exactly what's going to happen - it never works out that way...
As for Gorillaz, it appears that the reported falling out between Albarn and artist Jamie Hewlett, who created all of the band's characters, was accurate. When Albarn was asked if he felt he's done with the Gorillaz, he responded by placing blame on Hewlett. Jamie does, said Albarn, which is fair enough. I think we were at cross purposes somewhat on that last record, which is a shame. So until a time comes when that knot has been untied...
In the end, Albarn sees that he's pursuing his career as he always has -- by doing what makes most sense and what seems most natural: I'm just doing what I always do, Albarn told Harris. It's a bit daunting sometimes, but it's important to keep challenging yourself. Maybe that's really old-fashioned. Then, he corrects himself. I'm not old-fashioned, though. I'm...
Though Albarn may have never found the word, Harris makes it clear that the famous crooner is still intent on making music. The interview ends with Albarn evidently itching to get back to making music rather than spending time dissecting the intricacies of his relationship with band mates.
For anyone that's followed Albarn's career since the 1990s, this sort of behavior is the same Albarn that's always been the central focus of conversations held around his bands: Albarn consistently struggles to manage his relationship with other musicians while feeding an appetite for music-creation that can't be quelled all by his lonesome. Whether it's with Gorillaz or Blur or some other project he decides to take on, one thing's for sure: As long as Albarn's punching piano keys and singing in that signature nasally, whiny voice, we'll be listening.
© Copyright IBTimes 2023. All rights reserved.
FOLLOW MORE IBT NEWS ON THE BELOW CHANNELS