Daniel Bryan WrestleMania 31 Opponent: Brock Lesnar, Dolph Ziggler, Sheamus Potential Challengers At WWE PPV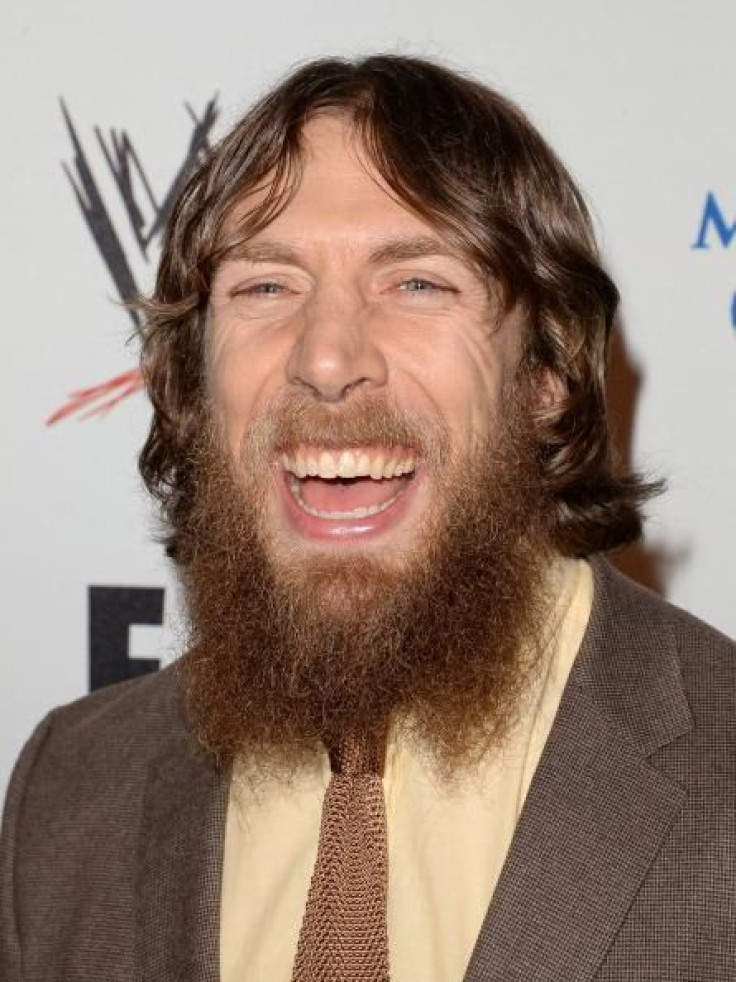 Daniel Bryan was the star of WrestleMania 30, beating Triple H to start the event, as well as getting a win over Batista and Randy Orton to claim the WWE World Heavyweight Championship. Seven weeks away from WrestleMania 31, it's unclear what Bryan will be doing at the pay-per-view.
Even after an injury kept him out of action for more than half a year, Bryan remains the most over wrestler in WWE. Fans were outraged when he had an early exit from the 2015 Royal Rumble, and it will be hard for WWE to keep Bryan out of a high-profile match.
There are several potential scenarios that involve Bryan at WrestleMania 31. Below are three opponents that he could face at the PPV.
Brock Lesnar
Bryan was the No.10 entrant in the Royal Rumble, and lasted just over 10 minutes in the match. However, the fans' reaction has, once again, given him a chance to be in the main event of WrestleMania. A win over Roman Reigns at Fast Lane would give Bryan a WWE World Heavyweight Championship shot against Lesnar.
If WWE is completely changing course and willing to give the fan base what it wants, there's a good chance Bryan will defeat Reigns. He still gets cheered more than any WWE superstar, and having him in the main event would ensure that the crowd won't boo the entire match, which is a possibility if Reigns and Lesnar fight for the title. Bryan vs. Lesnar doesn't appear to be the most likely scenario, though, considering WWE seems intent on having the former Shield member in the main event.
Sheamus
Before the fans forced WWE to put Bryan in the main event of WrestleMania 30, it was reported that Bryan was slated to face Sheamus. The latest rumors have suggested that WWE has been considering going that route in 2015. Sheamus has been a babyface for the last few years, but an injury has kept him off WWE TV for about three months, and there's speculation that he'll return as a heel.
Bryan and Sheamus have a history at the year's biggest PPV. They had a dark match at WrestleMania 27 for the United States Championship, and Sheamus famously beat Bryan for the World Heavyweight Title in 18 seconds at WrestleMania 28. Many fans might groan at seeing the match on the WrestleMania 31 card, but it's a strong possibility if WWE has nothing for Bryan to do.
Dolph Ziggler
Bryan and Ziggler have worked together at WrestleMania, with Team Hell No beating Ziggler and Big E in 2013. WWE has reportedly considered putting the two in a singles match on the WrestleMania 31 card, after Bryan requested to work with Ziggler at the event. The two wrestlers have even campaigned to face each other on Twitter.
Bryan and Ziggler are two of the most popular babyfaces in the company, and they would have a good chance to have the best match on the card. While many fans would love to see the two wrestlers face off in the ring, there might not be much of a feud, considering a heel turn for either one seems unlikely. According to F4WOnline, the match might no longer be on the table, now that Bryan is facing Reigns at Fast Lane.
© Copyright IBTimes 2023. All rights reserved.