The Undertaker's Return Imminent As Bray Wyatt Calls Him Out For WWE's WrestleMania 31?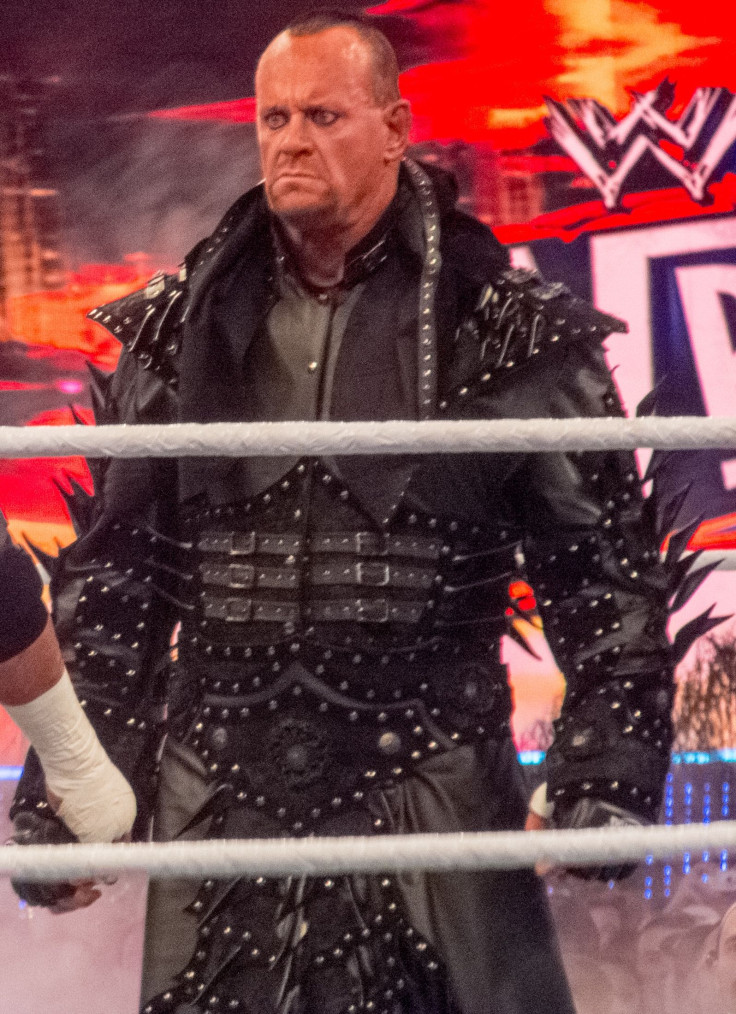 For weeks, there have been rumors that The Undertaker would return to WWE in 2015 to face Bray Wyatt at WrestleMania 31. On the Feb.2 edition of "Monday Night Raw," WWE seemingly gave fans the first hint that the Phenom is coming back for another match.
Wyatt gave a cryptic promo, which WWE has labeled on their YouTube page a "bizarre message about tragedy." The WWE superstar didn't call out The Undertaker by name, but it appeared that he was challenging the wrestler, who saw his undefeated WrestleMania streak ended by Brock Lesnar.
"I've been watching you, man" Wyatt said. "I've been watching you for quite some time, now. And, oh, how they used to fear you. But look what you did. You let all that fear turn into love and admiration. But me, I'm a little bit different. Me, I am the new face of fear. I am the dragon. The devil is real, man, and he cannot wait to see you again. I know you're listening. Find me."
It's possible that Wyatt's promo was not directed at The Undertaker, though it's highly unlikely his message was for anyone else. The Undertaker began his WWE career as a feared heel, but he soon became a babyface, and is one of the most beloved wrestlers in the history of the company.
There's been much speculation about whether or not The Undertaker would ever wrestle another match in WWE. Now that The Streak is no longer intact, he is less of a draw at WrestleMania. His health is also a question, considering he suffered a concussion at WrestleMania 30, and was rushed to the hospital, following his loss to Lesnar. The Undertaker will turn 50 years old five days before WrestleMania 31, and he hasn't appeared on WWE TV since The Streak was broken.
WWE has kept Wyatt very strong since he returned from his brief hiatus at Hell in a Cell. Without the help of Luke Harper or Erick Rowan, Wyatt beat Dean Ambrose in three high-profile matches, and was a standout in the Royal Rumble, tying Roman Reigns by eliminating six wrestlers, including Daniel Bryan. On Monday, Wyatt beat Dolph Ziggler, cleanly, in another big match.
If Wyatt faces The Undertaker at WrestleMania 31, it will be the first time since WrestleMania 22 that the Deadman's opponent is not a former WWE champion. He beat Mark Henry in 2006 to extend The Streak to 14-0.
While The Undertaker is 21-1 at WrestleMania, Wyatt is still looking for his first win on the Grandest Stage of Them All. He lost to John Cena at WrestleMania 30 in his first ever singles match at the pay-per-view.
When Sting left TNA last year, there was speculation that he would be The Undertaker's WrestleMania 31 opponent. However, it's all but guaranteed that the former WCW star will have a match against Triple H at the 2015 PPV.
© Copyright IBTimes 2023. All rights reserved.