Daniel Cormier Rips Into Jon Jones: 'Even Lance Armstrong Is Weighing In'
UFC heavyweight champion Daniel Cormier continued to rip into Jon Jones for his failed drug test, ahead of UFC 232 which takes place Saturday night at The Forum in Inglewood, California.
Jones will take on Alexander Gustafsson for the vacant light heavyweight title in the main event, as the card was initially taking place in Las Vegas.
However, late last week it came to light that the former tested positive for the banned substance turinabol once again, though it was only traces at the picogram level from his 2017 failed test, and it wasn't deemed a reingestion nor performance enhancing.
UFC president Dana White, along with UFC vice president of athlete health and performance Jeff Novitzky, claimed the late notice to explain these new developments would not have worked for the Nevada State Athletic Commission and so, decided to controversially move the card to Inglewood, due to the California State Athletic Commission already having knowledge of the issue.
Many have since doubted the legitimacy of the UFC, United States Anti-Doping Agency (USADA) and whether Jones, who claimed innocence from last year's failed drug test for turinabol, was going into the fight without taking any new banned substances.
UFC commentator Joe Rogan then invited Novitzky to his podcast to explain the whole ordeal on Thursday, which resulted in Lance Armstrong taking issue with the latter.
Armstrong, of course, received a lifetime ban from cycling and was stripped of seven Tour De France titles after he was caught doping, with Novitzky handling the investigation at the time.
"Aka The Star F----r. Coupla ?s — why the double standard for Jones and others?" Armstrong said referring to Novitzky in response to a social media post from Rogan. "And let's get right to it — what does the science and scientists say? I think I know the answer but let's let the star f----r speak to it."
Armstrong's comments were amusing for Cormier, longtime rival of Jones, as he used it to continue his attack on the former light heavyweight champion.
"This guy Jon Jones is such a dirt bag cheater that even Lance Armstrong is weighing in lol," Cormier wrote on his Instagram page. "Lance is like where the f--k was Jeff when I was going through this s--t lol. And boy how did Jones turn Jeff Novitzky into his old lady. This is the craziest s--t I've ever seen. And now people sending me clips of this dude being arrogant at a press conference. That is one crazy n---o!"
Novitzky though, still stood by his earlier statements on Rogan's podcast that the traces in Jones' body would not enhance his performance nor was he being let off easy, adding that Jones was "one of the most, if not the most tested athlete over these last six months."
"These experts said based on these low levels of picograms, there's no performance enhancing benefit, and that's an important point," Novitzky told Rogan, as quoted on MMA Fighting. "Because if you would've told UFC, 'Look, this is still remnants from a year-and-a-half ago, but we can't rule out that he's not getting a performance enhancing benefit from it' — well, in that instance, I'll tell you and I stand by this, I would leave this company if somebody told me otherwise."
"If there was any indication that there would be a benefit from them even though it technically wasn't a violation, I'm not going to stand by while anybody licenses that guy to fight."
With all these developments in the last few days, one can only hope nothing new pops up before Jones and Gustafsson set foot in the octagon.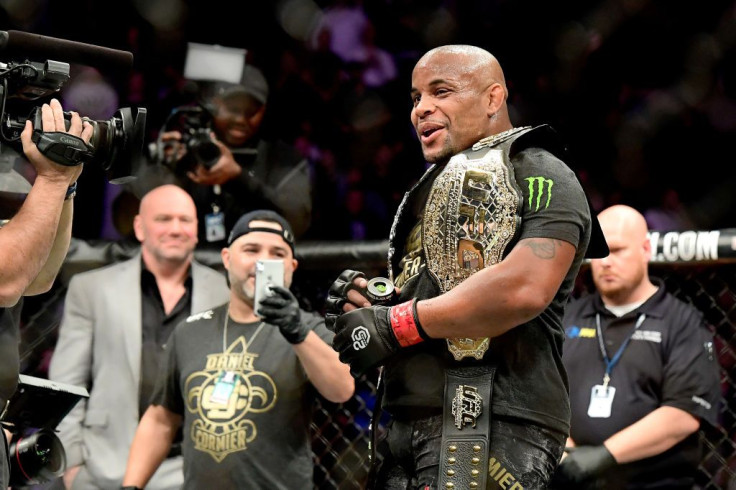 © Copyright IBTimes 2022. All rights reserved.
FOLLOW MORE IBT NEWS ON THE BELOW CHANNELS