UFC 232: Jon Jones Still Has Brock Lesnar Fight In Sights
A money fight with Brock Lesnar still appeals to Jon Jones as he gets ready to take on Alexander Gustafsson this weekend at UFC 232.
Jones will return to the octagon for the first time since UFC 214 last year when he faces Gustafsson for the vacant light heavyweight title in the main event of the now-moved UFC 232 card, set to take place Saturday night in Inglewood, California.
It was at UFC 214 though, that Jones had his "redemption" as he knocked out Daniel Cormier to regain the light heavyweight title that he never lost. He concluded his post-fight interview at the time by calling out Lesnar for a super fight as the wheels seemed to be in motion for the two to collide.
"Brock Lesnar, you want to know what it feels like to get your a-s kicked by someone 40 pounds lighter?" Jones said. "Meet me in the octagon."
However, Jones would later test positive for turinabol and was stripped of the title as his win over Cormier was overturned. Cormier was then reinstated as champion and went on to become heavyweight champion as well as he seems likely, instead to get the Lesnar fight sometime early next year.
That hasn't stopped Jones, who previously signaled his intentions of getting more lucrative fights, from wanting a fight with Lesnar.
"Fighting Brock Lesnar is aways appealing," Jones on the UFC 232 conference call, as quoted on MMA Fighting. "That's a win-win situation. That's a huge money fight and that's me fighting a guy who's a hell of a lot bigger than me and everyone wins in that situation."
"I win because of the courage it takes to step in there against a guy who's way bigger than you, I win because of the pay-per-view that will follow, the fans will win. It would be great for the sport and it'd be good for everyone involved. So I'm totally up for that."
Not all fans would be up for that fight, however, especially with Jones testing positive once again for turinabol, causing UFC 232 to be moved from Las Vegas to Inglewood, though it was a trace from his previously failed test from last year. Lesnar will be returning from a doping suspension as well after testing positive for banned substances after his last UFC fight in the summer of 2016.
Despite many fans pouring their outrage against performance enhancing drugs in mixed martial arts, it is unlikely that a fight involving Lesnar will not draw big eyes to the event.
WWE legend and former commentator Jim Ross for one, believed a Lesnar vs. Jones fight could cross the 1 million pay-per-view buy mark — only crossed once since the start of 2017 — and a Lesnar vs. Cormier fight should be no different.
"Interesting sound bytes from Brock Lesnar and Jon Jones regarding the potential of a UFC fight between the two perhaps some day in the future," Ross wrote on his blog last year. "Both men were accomplished amateur grapplers from their college days and both are badass alpha males...there is no doubt that a Lesnar-Jones fight would generate north of 1M PPV buys quite easily, I'm thinking."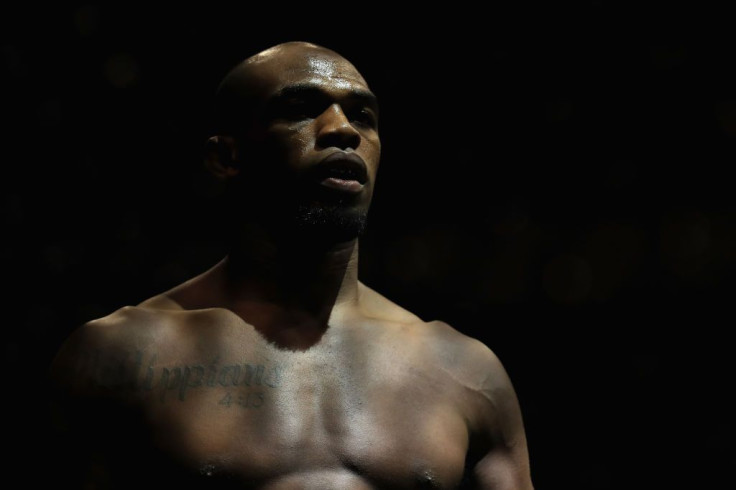 © Copyright IBTimes 2023. All rights reserved.