Daniel Cormier vs. Anderson Silva: Actual Start Time, Betting Odds, PPV Info, Prediction For UFC 200 Fight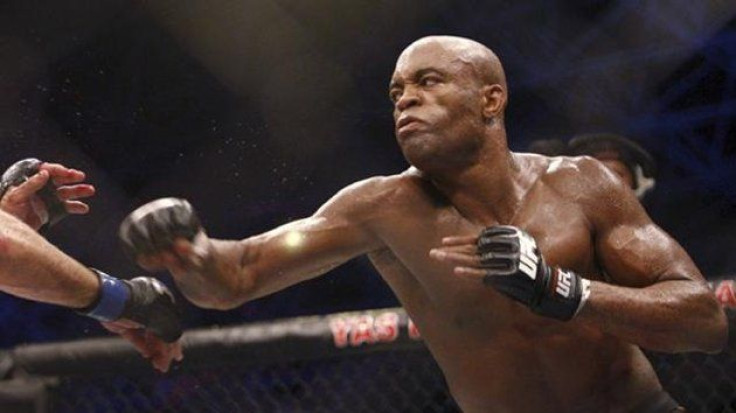 It was supposed to be the perfect main event Dana White originally envisioned for UFC 200, but light heavyweight champion Daniel Cormier's impromptu square off with the legendary Anderson Silva still has all the fixings of a major mixed martial arts showdown.
Originally, Cormier was to rematch Jon Jones in a unification bout Saturday night at Las Vegas' T-Mobile Arena. However, earlier this week it was revealed Jones failed a drug test and was pulled from the main event in lieu of an investigation into whether or not he used performance enhancing drugs.
Silva, who last fought in February but hasn't claimed a victory since 2012, stepped up and essentially saved what was intended to be UFC's biggest PPV event since 100th edition seven years ago.
Still, the bout was bumped down two slots with women's bantam weight champion Miesha Tate's face off with challenger Amanda Nunes leapfrogging, and Brock Lesnar and Mark Hunt's battle standing as the main event.
Nevertheless, Cormier appears to have taken the sudden news well and issued a statement to MMAFighting.com.
"I am honored to share the Octagon with the one of the greatest fighters of all time," Cormier told the site. "This is a very tough fight for me, and I have to fight smart and to do my best in order to win this fight. Thank you Anderson for stepping up, and thanks to Dana White and the UFC for making this happen. Now let's go do this."
Though he's four years younger than Silva and possesses a well-balanced blend of knockout power and mat skills, Cormier understands the Brazilian won't be an easy opponent.
For one, the 37-year-old Louisiana native has spent his entire training regiment over the last few months preparing for Jones, who's skills can be compared to Silva's but is far more aggressive and all-around fighter and wrestler.
Silva, on the other hand, can be more methodical with his precision strikes and he may have an advantage of an unknown even though he has 41 mixed martial arts under his belt.
Start Time: Cormier and Silva are scheduled to begin around 10:45 p.m. ET, while Tate and Nunes will likely begin around 11:15 p.m. ET or sooner, depending on the undercard results.
PPV Info: To order UFC 200 head to UFC's official site for cable and satellite provider info
Betting Odds: Cormier -500; Tate -260
Prediction: Cormier will use the first round to find his timing and rhythm against Silva, and eventually will take the fight to the mat, where he should and will be more successful. Cormier wins in a decision.
Tate is also likely to force a decision out of Nunes, who has excellent knockout power. However, given Tate's experience and desire to keep the belt so she can deny Ronda Rousey, it's likely Tate scores points and stretches the bout out until the end. Tate should win by decision.
© Copyright IBTimes 2023. All rights reserved.