Daniil Medvedev Gains Momentum And Remains As A Favorite To Win US Open
KEY POINTS
The controversial disqualification of Novak Djokovic opens an opportunity for tennis' rising stars
Daniil Medvedev is expected to step up as a favorite to win this year's tournament
Players such as Dominic Thiem are also poised to win this year's Grand Slam
This year's US Open will be a test for Daniil Medvedev as he's expected to be among the favorites to win the tournament after Novak Djokovic's default. The upcoming matchup against Andrey Rublev will prove Medvedev's potential as a Grand Slam competitor.
It will be an intense quarterfinal match as the two stars are currently on the rise as among the best outside the big three. With Medvedev leading their overall head-to-head matchup at 2-0, the Russian is expected with an advantage over Rublev, per Sportskeeda.
The 24-year-old has already proven to be one of the top stars on the tour with the way he's competed against the world's best. One of the highlights of his career includes securing a second-place finish in last year's US Open. The manner of how he took Rafael Nadal to five well-fought sets in the final round of last year's major shows what he can do as a professional.
Several experts perceive Medvedev as a possible winner of this year's Grand Slam with the unorthodox play style that he has on the court.
"Medvedev has the most balanced game in the business from his offensive and defensive skill sets. His nickname, 'The Octopus,' is based on his ability to defend with his length," former American tennis player Luke Jensen said by way of ESPN before the tournament.
The way Medvedev moves on the tennis court flows at a different pace that gives him an advantage over anyone. The current world number five player is known to have a unique style of play that many see as unorthodox. While he's not overwhelmingly powerful, his agility and consistency give him more coverage whenever he's playing.
The most recent win he had against American Frances Tiafoe showed how well he gets into his opponent's rhythm with his unique pace. It was a three-set drubbing on the athletic Tiafoe that highlighted his crafty moves and cerebral approach to the game.
The competition remains tough for Medvedev despite the absence of Djokovic as the top-seeded Dominic Thiem still active in the tournament. This will be the first time since 2016 that a player outside the trio of Djokovic, Rafael Nadal and Roger Federer will win a Grand Slam. This puts the spotlight on players such as Thiem and Medvedev as they're poised to be the stars next in line for the years to come.
It will be interesting to see how the US Open will play out for Medvedev and if he can overcome the talent ahead of him. The tournament will be played on closed doors until September 13.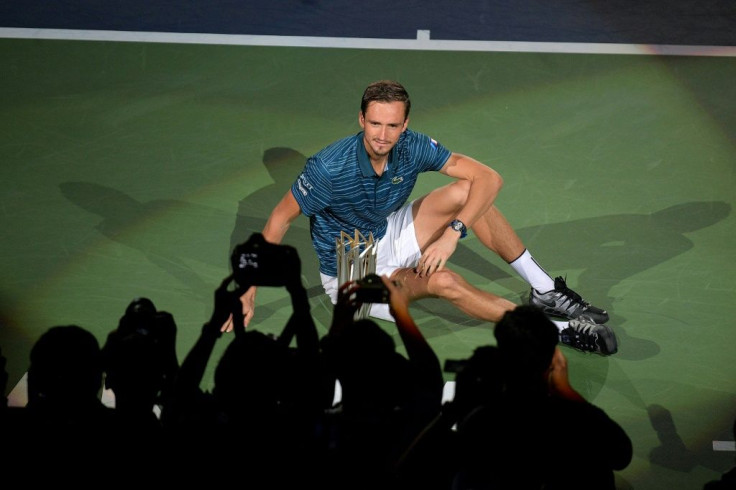 © Copyright IBTimes 2023. All rights reserved.