Danilo Gallinari, Denver Nuggets Set To Agree On 2-Year, $34M Extension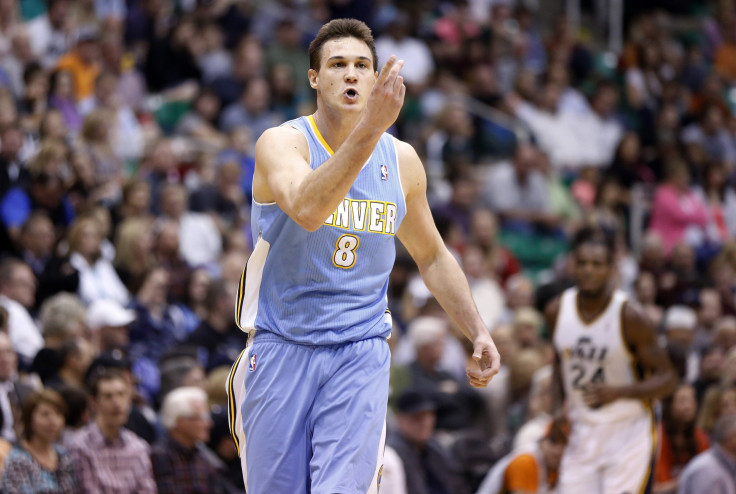 The Denver Nuggets want to see more of Danilo Gallinari in the next few seasons. The Colorado franchise and the Italian forward are set to agree on a two-year contract extension worth $34 million.
Yahoo Sports reports that the Italian's current deal is restructured to the new contract that will pay him about $14 million for the 2015-16 season, $15.5 million in 2016-17 and $16.1 million in in 2017-18. The last year in Gallinari's deal is a player option, which means he can hit free agency after the 2016-2017 season.
Gallinari was traded to Denver from the New York Knicks on Feb. 22, 2011, as part of a three-team trade that also involved the Minnesota Timberwolves. This was the same deal that brought Carmelo Anthony to the Big Apple.
In his third year in Denver, he notched a career-high 15.2 points and added 5.2 rebounds and 2.5 assists per game in 71 games. However, Gallinari has struggled with injuries in his tenure in Denver with surgeries to repair a torn meniscus on his right knee in December 2014 after recovering from a procedure on his left knee the season before. He has also suffered a shoulder injury that caused him to miss some games last season.
Gallinari, who was the sixth overall pick by New York in the 2008 NBA Draft, returned last season and his numbers dipped to 12.4 points, 3.7 rebounds and 1.4 assists per game in 59 games played.
The 26-year-old Gallinari will be one of the key players for the Nuggets next season with a lineup that will feature rookie point guard Emmanuel Mudiay, promising center Jusuf Nurkic and veterans Kenneth Faried and Wilson Chandler.
© Copyright IBTimes 2023. All rights reserved.