Darren Wilson In Talks With CNN, ABC, NBC For First Interview As Public Awaits Grand Jury Decision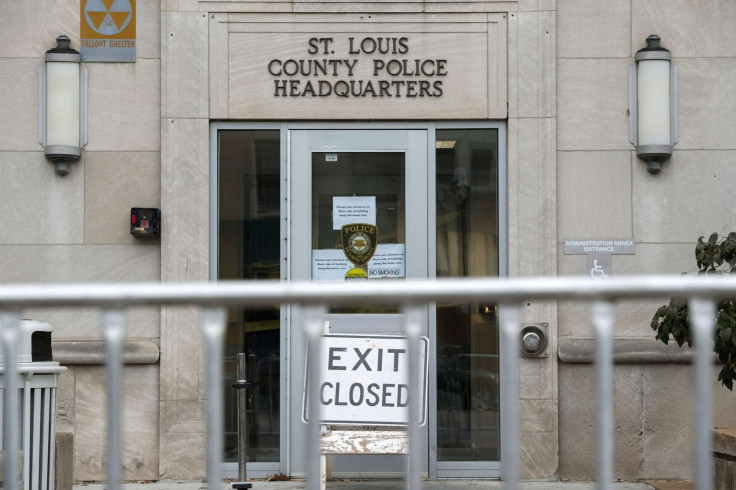 A number of television news show hosts have reportedly met with Ferguson Police Officer Darren Wilson off the record ahead of an expected decision from a Missouri grand jury. The jurors' pending decision centers on whether to indict Wilson for shooting 18-year-old Michael Brown on Aug. 9 in Ferguson, Missouri.
Though many high-profile hosts are vying for the opportunity to interview Wilson, he has turned down at least one.
"Darren Wilson chose not to do an interview with me," CNN host Anderson Cooper said on Twitter.
He had also met with CNN's Don Lemon, as well as NBC's Matt Laurer, ABC's George Stephanopoulos and CBS News' Scott Pelley, according to CNN reported. It's unclear whether Wilson has agreed to be interviewed by any of them.
Stelter likened the situation to that of George Zimmerman, who met with Fox News' Sean Hannity off the record before his indictment April 11, 2012, for the shooting death of 17-year-old Trayvon Martin. Zimmerman later participated in an exclusive interview with Hannity, and was found not guilty of second-degree murder a year later.
Following a response to Cooper's tweet, he pointed out in another tweet he's looking to interview more people than just Wilson.
Though news outlets are looking to be the first to interview Wilson after the verdict, it's also possible he may choose to not be interviewed at all.
In the meantime, officials and businesses in Ferguson have prepared for any fallout from the upcoming verdict, NBC News reports.
© Copyright IBTimes 2023. All rights reserved.