David Haines Beheaded By ISIS, Execution Video Contains Threats Against UK: Reports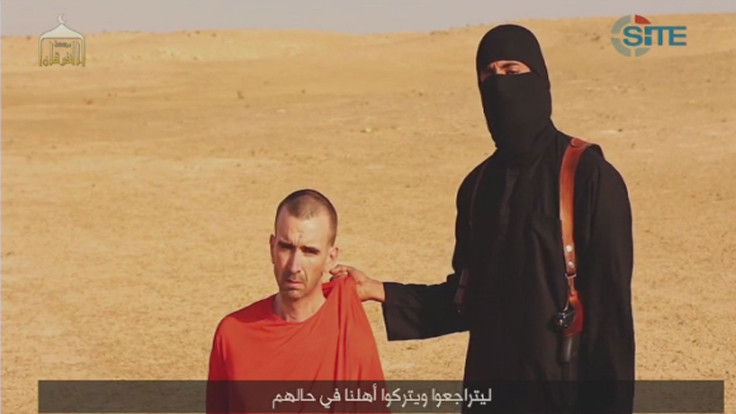 Islamic State militants have released a video which purportedly shows the beheading of British citizen David Haines, multiple unconfirmed reports said. The 44-year-old aid worker was kidnapped in March 2013.
Stills from the purported Haines execution video were released to the Internet Saturday, al-Jazeera reported. In the footage, a masked man claims Haines was killed because the United Kingdom said it would arm Kurdish fighters to combat ISIS in Iraq.
"This British man has to pay the price for your promise, Cameron, to arm the peshmerga against the Islamic State," the masked men reportedly said, addressing U.K. Prime Minister David Cameron. The video also contains a threat to second British hostage.
The UK Foreign Office is "working urgently" to verify the authenticity of the alleged Haines beheading video, Sky News reports. If verified, the execution would constitute "another disgusting murder," the government organization said.
Haines' relatives pleaded Saturday with ISIS to "make contact" and respond to their messages, NBC News reported. "We are the family of David Haines," the relatives said in a statement. "We have sent messages to you to which we have not received a reply. We are asking those holding David to make contact with us."
The British aid worker was identified as ISIS' next target for beheading in the video which showed the execution of American journalist Steven Sotloff. Militants vowed to kill Haines if the United States military did not end military operations against the Islamic State in Syria and Iraq.
A father of two, Haines was kidnapped in Syria while working with an organization that assists refugees from the country's civil war, the New York Daily News reported. He was taken captive near the Turkish border.
© Copyright IBTimes 2023. All rights reserved.