David Haines ISIS Hostage: Wife Under Police Protection, Employer Calls For Release Of British Humanitarian Worker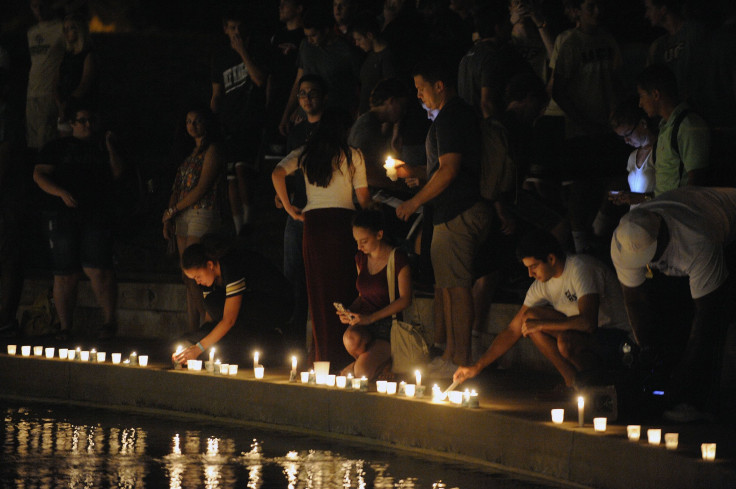 The wife and employer of David Haines, the British humanitarian worker held hostage by Islamic State militants, have called for his release days after his life was threatened in the beheading video of U.S. journalist Steven Sotloff. Haines' family is under police protection as U.K. leaders have refused to pay a ransom for his release to the militant group formerly known as ISIS.
Haines, 44, was taken hostage in March 2013 in Syria while working for ACTED, a French humanitarian organization. The aid group said the threat on his life was "intolerable" and called Friday for his immediate release.
"We have been mobilized from day one with David's family," the organization said in a statement released Friday. "More than ever, we are pursuing our efforts, and our thoughts are with David and his family. ACTED strongly condemns the violence and threats against David. A man's life should never be threatened on account of his humanitarian commitment."
Haines was threatened in the video released Tuesday that purportedly showed Sotloff's death. It was the second such video released by ISIS in recent weeks. In August, the militant group also released a video that purportedly showed the beheading of U.S. journalist James Foley. The U.K. government confirmed the authenticity of the Sotloff beheading video Tuesday.
"We have already been working hard to keep British people safe and we will continue to do all we can to protect our country and our people from these barbaric terrorists," Prime Minister David Cameron said in a statement.
Haines' wife, Dragana Haines, said he had been working with Muslims in Syria to improve conditions there.
"Nobody can understand how we are feeling," she said in an interview with the Telegraph. "My daughter keeps asking about him every day. She hasn't seen her father for a year and a half. She has gone through so much. She sees me crying all the time."
Cameron told NATO leaders Thursday that governments should not pay ransoms to terrorists. He said he understood the U.K.'s ransom policy was "difficult" for the families of hostages, according to BBC News.
"That money goes into arms, it goes into weapons, it goes into terror plots, it goes into more kidnaps," Cameron said of ransom payments.
© Copyright IBTimes 2023. All rights reserved.