On This Day: Ronda Rousey Puts Women's MMA In The UFC Spotlight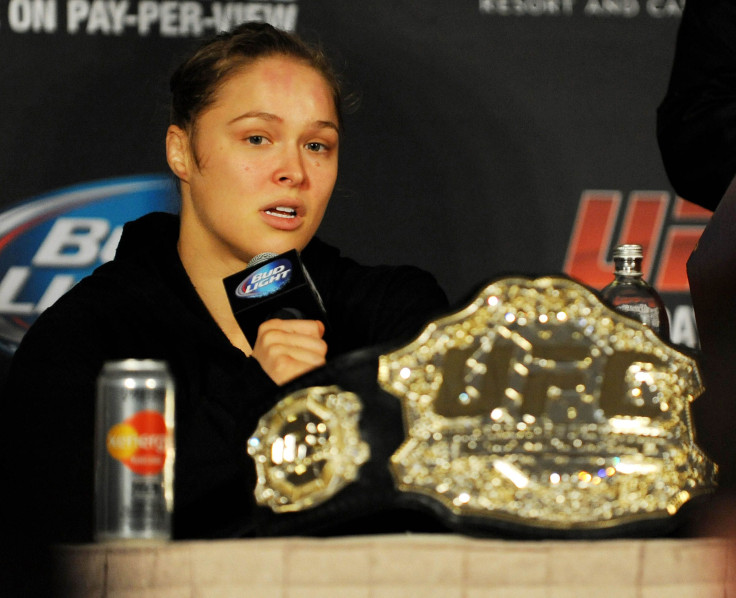 KEY POINTS
Ronda Rousey was one of the biggest UFC stars in the early to mid-2010s
Rousey became the UFC's first female champion
She paved the way for today's female stars such as Amanda Nunes and Valentina Shevchenko
There was a time in history when the thought of women competing inside the UFC Octagon was scoffed at.
UFC President Dana White himself even dismissed the idea of having female athletes fight in the promotion.
Thankfully, those days are long gone, and today, some of the biggest stars in the mixed martial arts (MMA) world are, in fact, women.
As female fighters continue to succeed and make a name for themselves in the MMA world, one woman has been credited for kicking down the door and paving the way for female fighters to be seen as legitimate stars in the sport.
That woman is none other than former UFC women's bantamweight champion "Rowdy" Ronda Rousey.
On this day in 2013, Rousey made her historic UFC debut and kickstarted what would be a women's revolution of sorts, not just in the UFC, but in the MMA world.
Let's take a look back at UFC 157: Rousey vs. Carmouche.
In November 2012, Dana White announced that Rousey was the first female to sign with the UFC.
At the time, Rousey was on a meteoric rise, having won all of her first six professional fights by first-round armbar. In the process, she had become the Strikeforce women's bantamweight titleholder.
Rousey met Liz Carmouche for the newly-minted UFC women's bantamweight championship at UFC 157, marking the first time that women would compete inside the world-famous Octagon.
In fact, Rousey and Carmouche headlined the card over high-profile fights such as Lyoto Machida vs. Dan Henderson, Urijah Faber vs. Ivan Menjivar, and Robbie Lawler vs. Josh Koscheck.
As expected, Rousey wound up submitting Carmouche by armbar in the first round, but not without some trouble.
Carmouche had Rousey trapped in a standing rear-naked choke early, but the former Judo star was able to escape.
The landmark win for Rousey was the start of a dominant run as the UFC's female 135-pound queen. She would go on to defend the title seven times before losing the title to Holly Holm in 2015.
While Rousey's fall from grace was sudden, to say the least, the impact that she had on the business during her peak was undeniable.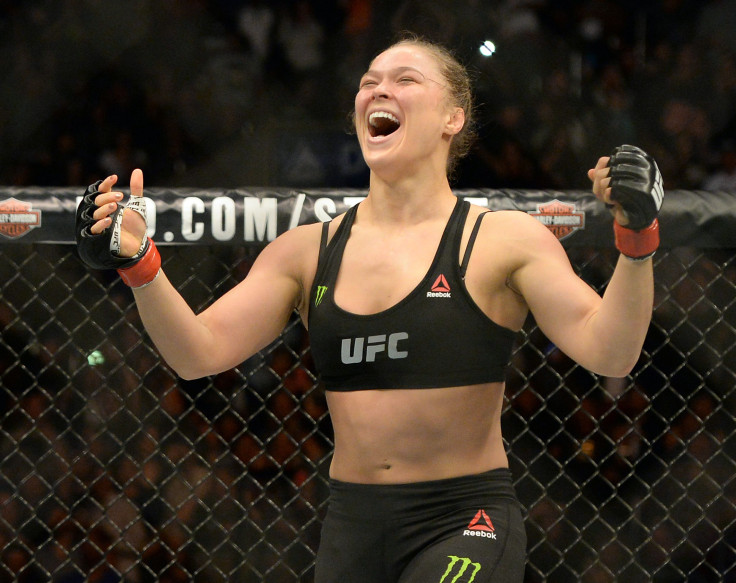 Following the institution of the UFC women's bantamweight division in 2013, the Las Vegas-based MMA organization went on to add three more women's divisions: strawweight, featherweight, and flyweight.
These weight classes have helped other stars like Holm, Miesha Tate, Amanda Nunes, Valentina Shevchenko, Joanna Jędrzejczyk, Zhang Weili, and many others reach mainstream popularity.
It's fair to say that if not for the popularity that Rousey was able to reach during her prime, we would not have these many female stars in MMA.
Rousey was inducted to the UFC Hall of Fame in 2018, again making history as the first female inductee.
© Copyright IBTimes 2023. All rights reserved.