Day Zero: Nick Sloane Wants To Haul Iceberg To Cape Town
As Cape Town continues to battle an acute water crisis and pushes hard to avoid the so-called Day Zero or the situation of running completely out of water, a small group of people has proposed an ambitious plan, one that involves hauling an iceberg from Antarctica to meet the water shortage.
It may sound like a task way too complicated to be accomplished, but marine salvage expert Nick Sloane, the man behind this idea, believes desperate times call for desperate measures.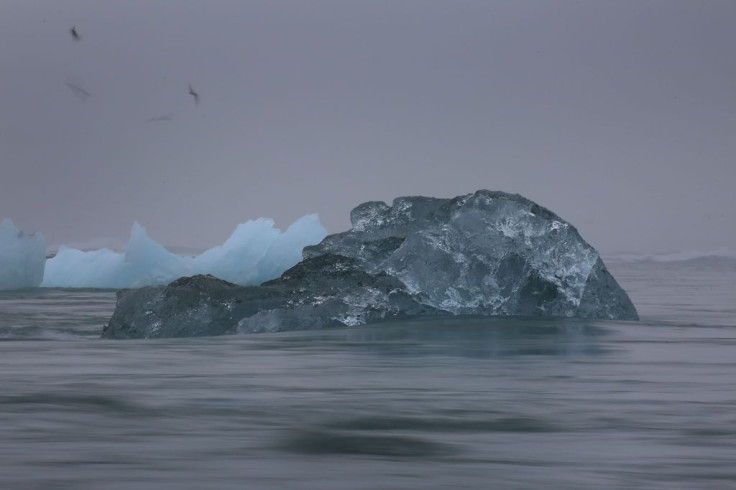 Over the last year or so, the coastal city of South Africa has largely been threatened by a severe drought and water crisis. The situation is so bad that just a few months ago, the city was on the verge of cutting off the water supply and forcing people to line up for public taps for fixed water rations.
While efforts to reduce water usage and restrictions like two-minute showers have contributed to postponing the looming threat, experts think Day Zero could still happen and that too as early as next year.
This is exactly why Sloane has stressed the importance of bringing the big guns. According to him, if a big enough iceberg is successfully hauled from Antarctica, it could become a natural source of freshwater, up to 30% of the city's annual needs.
"Icebergs are made of the purest freshwater on earth," he told AFP. "Thousands break off every year. Mother Nature has been teasing mankind with this for a long time, saying 'this is here.'"
Though it is impossible to imagine an iceberg being dragged over a distance of 2,000 kilometers from Antarctica to Cape Town, Sloane has got a well-defined plan to execute the mission. First, they'll conduct drone and radar-based observations to determine which iceberg is closest and most suitable to be towed. They hope to find a kilometer long flat-surfaced iceberg with a depth of over 800 feet.
This, as Sloane told the news outlet, would approximately weigh around 100 million tons and should be enough to provide around 150 million liters of freshwater to the people living in the city. In the past, the Russians have pushed small icebergs from one point to another, but this one would be much bigger than all those combined.
Essentially, transporting a massive block of ice over a three-month long journey could be complicated. The ice can start melting well before reaching the destination, but Sloane plans to tackle that by covering it with a textile insulation skirt. They'll wrap the selected berg in the sheet and then use a supertanker and two tugboats to relocate it.
"The idea sounds crazy," admits Sloane, the brains behind the tow-an-iceberg scheme. "But if you look at the fine details, it is not so crazy." As per current estimates, it would cost them approximately $100 million to tow the berg to Cape Town.
That said, it is worth noting that this is just an idea at present and the City of Cape Town has not approved the move, yet. "At the moment, they're monitoring the winter rainfall figures," Sloane told Quartz. "They will decide in August if this is required or not."
© Copyright IBTimes 2023. All rights reserved.
FOLLOW MORE IBT NEWS ON THE BELOW CHANNELS