Dead Whale Carcass Washes up at Karachi Beach (PHOTOS)
An unidentified decomposing dead whale carcass washed up at Clifton beach in Karachi, Pakistan, early Tuesday.
According to local media reports, Pakistan's Cetacean Conservation Project will remove the corpse.
Cetacean experts at CCP have taken meat samples from the dead whale for a DNA test to investigate the cause of the death, Pakistan Today reported.
Examining the condition of the carcass, the CCP's Dr Babar Hussain said the whale could have died in the open sea around two weeks ago and only a DNA test will ascertain the actual cause of its death.
According to cetacean experts, the whale could have possibly been killed in an attack by a sharp-toothed pygmy killer whale.
But environmentalists say increasing sea pollution, including dumping of nuclear waste, probably is responsible for such incidents.
"I have found several injured whales in the pocket between Astola Island in Sindh and Jiwani in Balochistan injured because the Maritime Security Agency has allowed ships to come within 12 nautical miles of the coast, whereas internationally, a buffer zone of 30 nautical miles is kept free of ships so that different species of fish may live without any threat," the International Union for Conservation of Nature's Tahir Qureshi told Pakistan Today.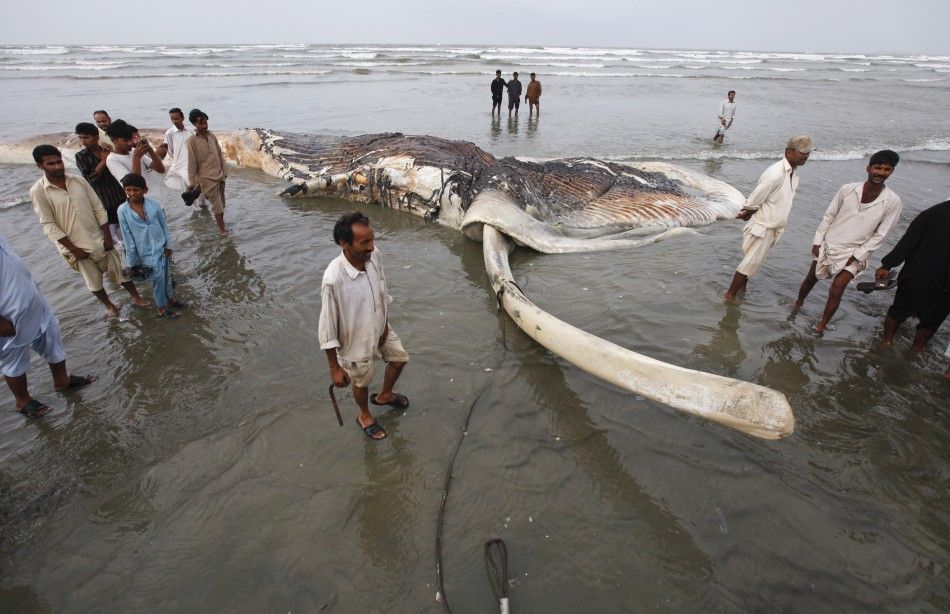 © Copyright IBTimes 2023. All rights reserved.