DeAndre Hopkins Seemingly Flips Off Trump Supporters; Arizona Cardinal Generates Mixed Reaction
Arizona Cardinals wide receiver DeAndre Hopkins has been accused of flipping off supporters of President Donald Trump. The NFL star was reportedly swerving through a Trump caravan on the Valley freeways Sunday afternoon, presumably driving to State Farm Stadium in Glendale, Arizona for the Cardinals' game against the Seattle Seahawks later that night.
Photos of what appears to be Hopkins in his Ferrari have been circulating on social media. The receiver seems to be holding up both middle fingers, thought to be aimed at the Trump supporters.
"It's scary when they are coming up fast and swerving into you," April Garcia, who was in the caravan and said the Ferrari was driving in and out of the line before getting off the highway near the Cardinals' stadium, told the Arizona Republic.
The news has generated mixed reactions online. While some people have expressed disgust at Hopkins' alleged behavior, others praised the 28-year-old for an open disdain of the President.
Hopkins' social media posts suggest that he is no Trump supporter. During the summer, he retweeted a post from one of his ex-teammates with the Houston Texans that said NFL players don't care if Trump is upset about players who kneel during the national anthem.
Hopkins played well just a few hours after the incident, catching 10 passes for 103 yards and a touchdown in a big win over the Seahawks.
The Cardinals and Hopkins have yet to comment on the incident.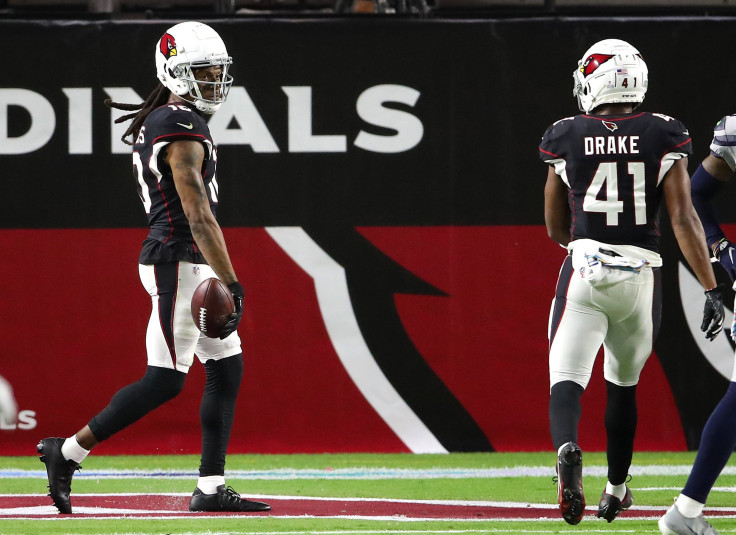 © Copyright IBTimes 2023. All rights reserved.