Death Penalty On Decline; China, Iran, Iraq, Saudi Arabia, US Top Executors Of Capital Punishment: Amnesty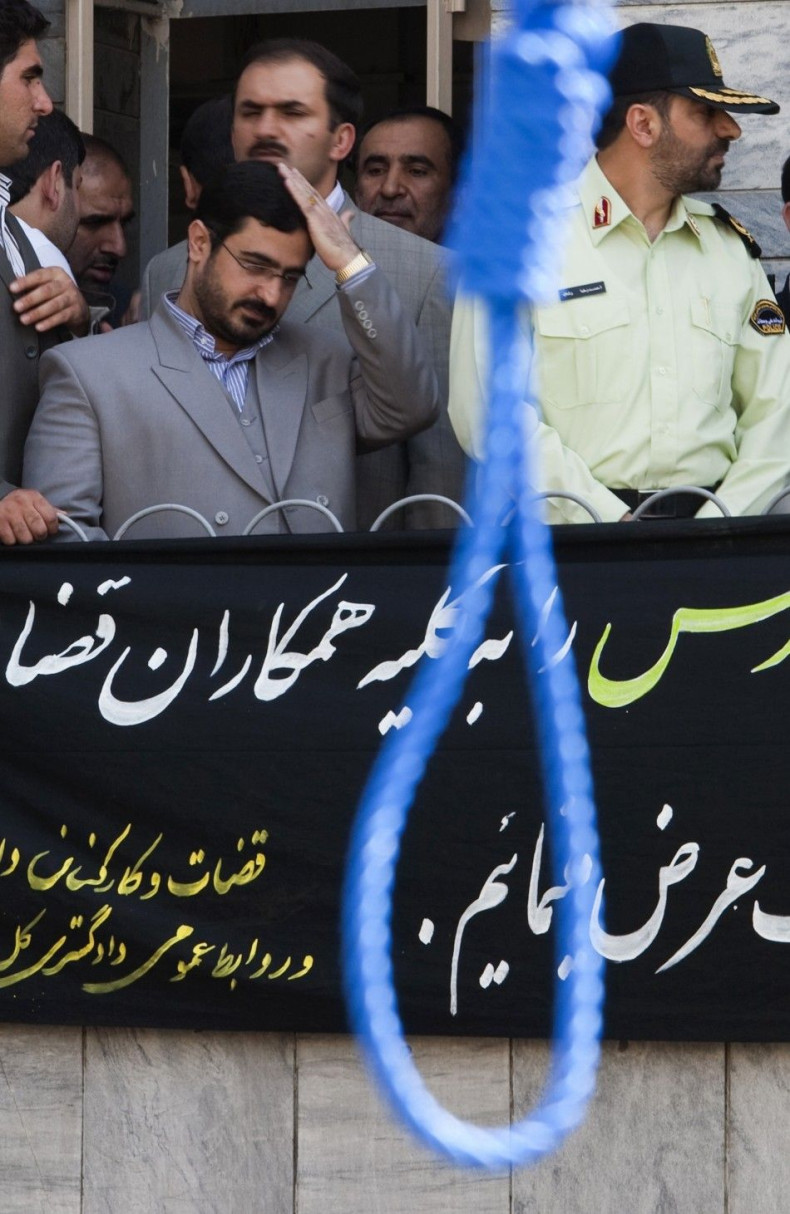 The U.S. retained its position among the top five countries that carried out the most executions last year, behind China, Iran, Iraq and Saudi Arabia, Amnesty International said on Wednesday in an annual report, which noted that the global trend towards ending the death penalty continued, despite the resumption of execution in several countries.
Executions in India, Japan, Pakistan, and Gambia, which had not used the death penalty in some time, were disappointing regressions, while there was an alarming rise in Iraq's use of the death penalty, where at least 129 people were put to death — almost double the 2011 figure of 68, Amnesty noted.
Globally, only 21 nations were recorded as having carried out executions in 2012 — the same number as in 2011, but down from 28 countries a decade earlier in 2003, the report stated.
In 2012, at least 682 executions were known to have been carried out worldwide, two more than in 2011. At least 1,722 newly imposed death sentences in 58 countries could be confirmed, compared to 1,923 in 63 countries the year before.
The U.S. carried out 43 executions, the same as in 2011, but only nine states executed in 2012, compared to 13 in 2011. Connecticut became the 17th abolitionist state in April, while a referendum on the abolition of the death penalty was narrowly defeated in California in November.
Based on available information, Amnesty said, China, where data on the use of the death penalty is considered a state secret, continued to execute more people than the rest of the world put together. However, the report said accurate figures on the death penalty in China cannot be obtained.
In November, India carried out its first execution since 2004 when Ajmal Kasab, the only one of the gunmen who carried out the 2008 Mumbai attacks, was hanged. Afghanistan executed 14, while Pakistan and Bangladesh carried out one execution each.
Japan executed seven people ending its 20-month-break in executions.
Iran, Saudi Arabia, Iraq and Yemen saw continued high levels of executions, and together accounted for 99 per cent of all executions carried out in the Middle East and North Africa.
In Iran, 314 executions were officially acknowledged by the authorities, but the real number is "almost certainly much higher" as scores of other executions not officially acknowledged were also recorded, the report said. Saudi Arabia sent 79 people to the gallows, while Yemen's figure stood at 28. The data from Syria and Egypt could not be obtained.
Among the nations in Africa, Gambia executed nine people, the country's first in almost three decades, but subsequently saw President Yahya Jammeh announce a "conditional" moratorium on executions, which would be "automatically lifted" if crime rates increased.
In Sudan, there were at least 19 executions and 199 death sentences.
Belarus continued to be the only country in Europe and Central Asia to carry out executions, and did so in secrecy, with at least three men put to death in 2012.
Latvia became the 97th country worldwide to abolish the death penalty last year.
Methods of executions in 2012 included hanging, beheading, firing squad and lethal injection. In Saudi Arabia, the body of one man executed through beheading was displayed in what is known as "crucifixion," the report said.
Crimes that were awarded death penalty included non-violent, drug-related and economic offences, as well as "apostasy," "blasphemy," and "adultery."