Death Threats Sent To Once-Controversial Finsbury Park Mosque In London In Wake Of Charlie Hebdo Killings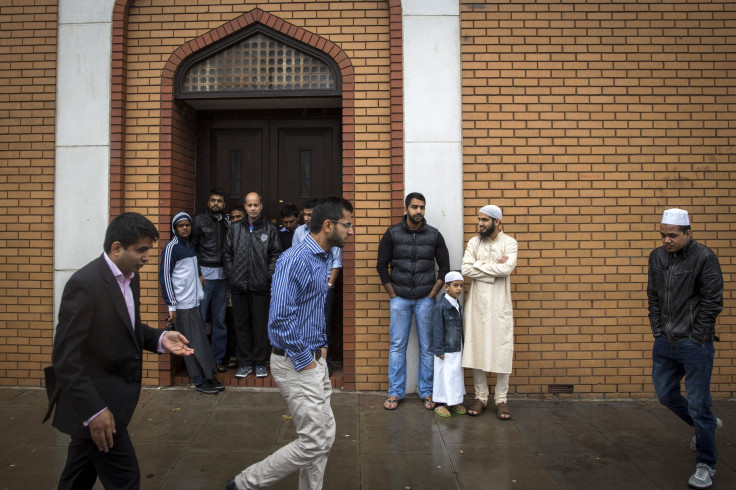 There has been a spike in anti-Muslim abuse in the U.K., following the Paris attacks which left 17 people dead, according to campaign group 'Tell Mama'.
Muslims -- particularly Muslim women who are often more easily identifiable -- have reported being verbally abused in connection with the Charlie Hebdo massacre.
"There is a vast amount of online hate around but we've also had street-based incidents reported to us, particularly from mosques," says Tell Mama's director Fiyaz Mughal.
"We're also having members of the public -- particularly visible Muslim women -- who are unfortunately coming back to us saying people are saying things to them again around the Charlie Hebdo affair; saying things like 'I'm Charlie -- you are not.'
"We've received information from umbrella bodies that work with Muslim charities. They have sent us information around leaflets that have been sent and, again, hate mail that has been sent to Muslim charities. So faith institutions as well as Muslim charities are the ones receiving some form of hate mail at the time."
One such institution is London's Finsbury Park Mosque which became notorious in the 1990s and early 2000s as a hotbed of Islamic radicalism. Abu Hamza preached there and one of his followers was allegedly Djamel Beghal, who influenced French killers Amedy Coulibaly and Cherif Kouachi.
The mosque's general secretary, Mohammed Kozar, told Sky News that around 15 letters and emails have been sent to him since the Paris attacks, some including drawings of Prophet Mohammed as a "devil-worshipper". All depictions of Mohammed are sinful to many Muslims.
"Most of them are nasty drawings about our prophet and our books," said Kozar. "Some of them make death threats against our community, so it's quite frightening for our community and our mosque."
However, Kozar says the mosque has also received many messages of goodwill and stressed that over the last ten years there have been radical changes at the mosque, which recently became the first in the U.K. to receive a charity commission-endorsed Visible Quality Award for services to the community.
Europe is on high alert for possible terror attacks, and many Muslims are concerned there could be a backlash against their community if further atrocities take place. Tell Mama has produced a map of anti-Muslim attacks across France in the wake of the Paris murders.
This article is copyrighted by IBTimes.co.uk, the
business news
leader