'The Defenders' Costume Designer Teases Sigourney Weaver's Villainous Look On Marvel Drama
Every Marvel villain has a memorable look, and Alexandra will be no different in "The Defenders." The Marvel/Netflix drama once again turned to Stephanie Maslansky to create the perfect look for Sigourney Weaver's mysterious antagonist, and the costume designer told International Business Times a little about what to expect.
"I'd say very elegant, very beautiful," Maslansky told IBT of Weaver's character, Alexandra. "I had so much fun designing her wardrobe. It was very, possibly even in a way, grounded in an older world. Maybe very, in a way, European. More of a global feeling to her wardrobe, very lush."
Fans got to see a few of Alexandra's wardrobe choices in the most recent trailer (seen above). Maslansky wants the character to have "an old world flavor" in "The Defenders," which hits Netflix in August.
"I think that she's clearly a baddie, and she's the head of an ancient organization which is grounded in the comics," the costume designer teased. "I hope that her wardrobe reflects that kind of ancientness. I hope I haven't said too much. I hope Marvel doesn't come after me."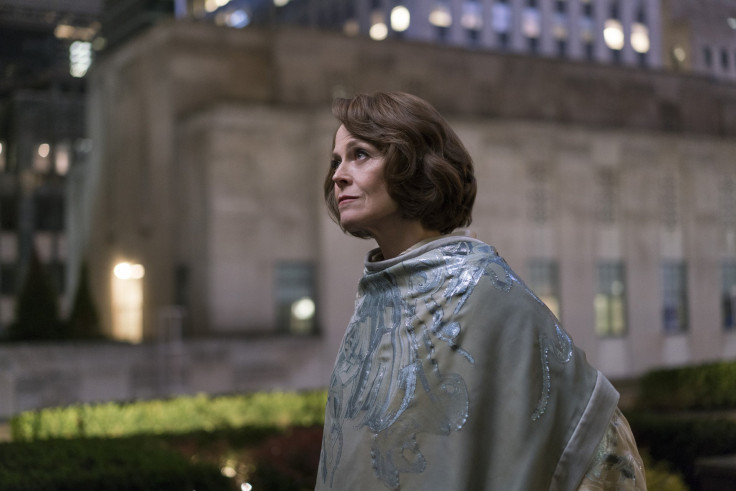 Marvel is notoriously secretive, so it isn't surprising that Maslansky can't say much about "The Defenders." She's used to keeping spoilers to herself, though. This isn't her first time working on a superhero series. She has helped shape the first season of each of the Marvel/Netflix shows thus far — "Daredevil," "Jessica Jones," "Luke Cage" and "Iron Fist" — and made them all look very different.
READ: 'Defenders' Star Jessica Henwick Hints At Colleen's 'Emotional Trauma'
For "The Defenders," she wasn't overly worried about blending the worlds together. Each hero had an individual color palette (Matt was red, Jessica was purple and blue, Luke was gold and Danny was green) that spread to the entire show, and that doesn't go away just because they join forces.
"What's interesting about these characters is that our first director [S.J. Clarkson], the director that did episodes 1 and 2 of 'The Defenders,' was able to — her idea was to really keep each superhero very distinct in terms of palette," Maslansky explained, adding that she worked closely with both the cinematographer and production designer to make sure each hero's world still looks different from the others.
"It was really an interesting challenge, and I think we all rose to it and really enjoyed it," Maslansky said. "And it was a great idea too. Don't worry about blending as much as maintaining color palettes and whenever crossing over, determine how to crossover and which colors need to come to the forefront and which colors need to recede to the back."
So which color will take over for Alexandra's scenes? Maslansky wasn't letting that slip yet, although the newest "Defenders" trailer may have hinted at what's to come. "There was a palette component to her world too. I don't really want to get into that, but you can draw your own conclusions from what you've seen. [There is] a lot of depth to her wardrobe. A lot of life or lives to her wardrobe, I wanna say," the costume designer hinted.
"Marvel's The Defenders" premieres Friday, Aug. 18 on Netflix.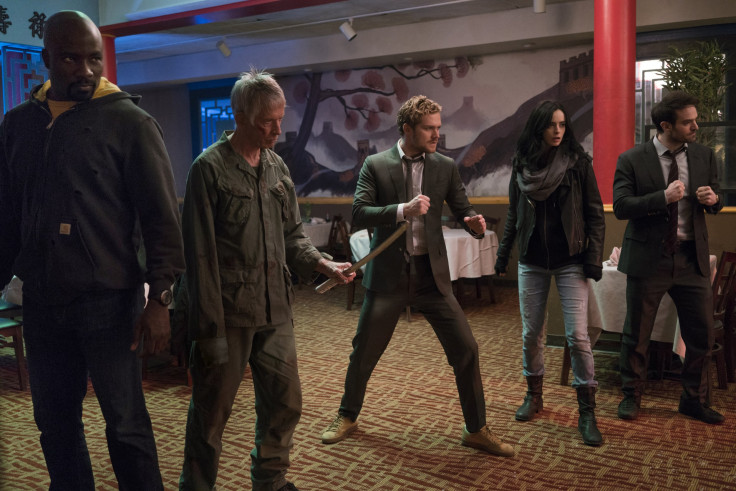 © Copyright IBTimes 2022. All rights reserved.
FOLLOW MORE IBT NEWS ON THE BELOW CHANNELS