Defense Moves Into Spotlight In Boston Marathon Bombing Trial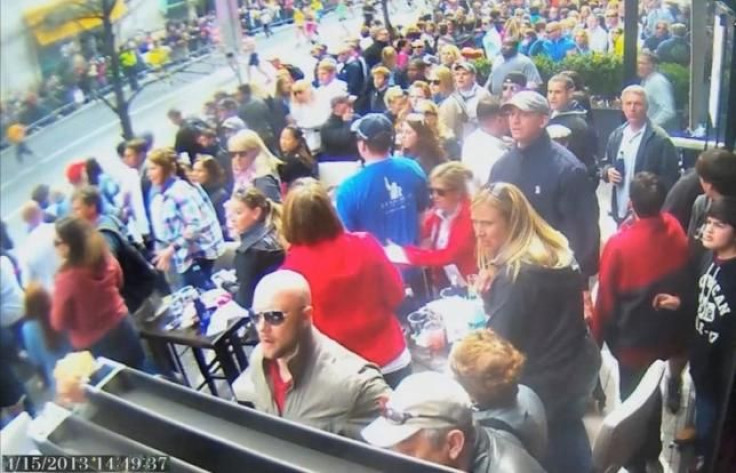 (Reuters) - The Boston Marathon bombing trial shifts sharply in tone next week when prosecutors rest their case against Dzhokhar Tsarnaev and turn proceedings over to his lawyers, who have already admitted he planted explosives at the finish line in April 2013.
One of Tsarnaev's lawyers, death penalty specialist Judy Clarke, opened the trial on March 4 with a blunt statement to the jury that "it was him" who killed three people and injured 264 in the attack.
Clarke contended, however, that the 21-year-old played a secondary role to his older brother, Tamerlan Tsarnaev, in planning and executing the plot.
Her goal: Persuade jurors in federal court in Boston that Tsarnaev deserves a sentence of life in prison rather than the death penalty.
It is an argument the defense team, which includes death penalty specialist David Bruck and Boston's top court-appointed lawyer, Miriam Conrad, will not be able to make in earnest until the jury decides if Tsarnaev is guilty.
Until then, they are left to poke holes in the prosecution's case and work in as many allusions to 26-year-old Tamerlan's influence as the judge will allow, according to legal experts.
The jury got a taste of the approach in the past week when an FBI agent who searched Tsarnaev's college dorm room described finding metal BB pellets, which were packed into the bombs that ripped through the crowd. Prosecutors also said the brothers practiced shooting with BB guns. Three days after the April 15, 2013 attack, they fatally shot a police officer.
Conrad asked the agent, Kimberly Franks, if the search had turned up actual firearms or just BBs. Franks testified that no guns were found.
When a second FBI agent described finding the Tsarnaevs' Cambridge, Massachusetts, apartment empty, Conrad noted it had not been vacant when agents arrived four days after the bombing.
"You're not aware of the fact that Tamerlan Tsarnaev's wife and child were there at the time when the search team arrived?" Conrad asked FBI special agent Christopher Derks. Derks replied that he had been down the street when agents blasted the door open early on April 19, 2013.
By that time, Tamerlan had died of injuries sustained during a gunfight with police.
Questions like that, legal experts said, are intended to plant doubt in the jury's mind about the strength of government's case.
"Impeaching the quality of the investigation can help support their view that it was the older brother who was running the show," said Mark Pearlstein, a former federal prosecutor in Boston who has faced Conrad in criminal cases.
LONG EXPERIENCE
The defense team has long experience representing clients in death penalty and terrorism cases.
Clarke and Bruck rose to national prominence two decades ago when they defended a South Carolina woman, Susan Smith, who a jury found guilty of killing her two sons but spared her a death sentence after Clarke argued that her actions reflected deep depression rather than malice.
The pair's research unveiled Smith's troubled history of sexual abuse and attempted suicide, some of the mitigating factors that lawyers use to persuade a jury to consider a more lenient sentence.
Clarke went on to defend "Unabomber" Ted Kaczynski and 1996 Atlanta Olympics bomber Eric Rudolph. She also served as a defense consultant to al Qaeda operative Zacarias Moussaoui, one of the conspirators in the Sept. 11, 2001 attacks.
All three ultimately pled guilty and are serving life sentences.
Conrad defended Rezwan Ferdaus, who in 2012 pleaded guilty to planning to fly an explosive-laden remote control plane into the U.S. Capitol, and Aftab Ali Khan, who was deported from the United States after pleading guilty to helping transfer about $5,000 from his native Pakistan to a man who tried to set off a car bomb in New York's Times Square in 2010.
One major difference between those cases and Tsarnaev's is that prosecutors have not agreed to a plea deal, instead trying to put the ethnic Chechen, who immigrated to the United States a decade before the attack, to death.
But the same skills that have allowed the defense team to secure plea deals could help them persuade the jury to sentence Tsarnaev to life in prison without possibility of parole, legal experts said.
In either case, the lawyers need to present the same sort of "mitigation" evidence, said Barry Scheck, co-director of the New York-based Innocence Project, which uses DNA evidence to exonerate convicted people.
In a delicate balancing act, Tsarnaev's attorneys have taken care not to appear belligerent towards the bombing victims, declining to question any of them.
That could help protect their credibility in the jury's eyes, said Scheck, who said he has known Clarke for three decades: "You have to trust the messengers as much as you trust the message."
(Editing by Grant McCool)
FOR FREE to continue reading
✔️ Unlock the full content of International Business Times UK for free
offer available for a limited time only
✔️ Easily manage your Newsletters subscriptions and save your favourite articles
✔️ No payment method required
Already have an account?
Log in
© Copyright Thomson Reuters 2023. All rights reserved.