Defying Russia, Ukraine Grants Citizenship To Prominent Kremlin Critics: Maria Gaidar and Vladimir Fedorin Accept Ukrainian Passports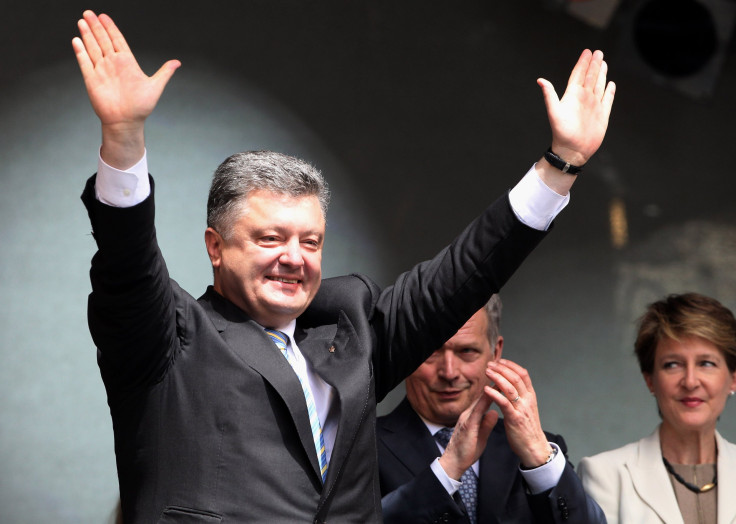 Ukraine President Petro Poroshenko granted Ukrainian citizenship to two prominent Russians in a ceremony Tuesday. Outspoken Kremlin critics Maria Gaidar and Vladimir Fedorin accepted the Ukrainian passports from Poroshenko in a move that sparked anger and disappointment from many Russian officials.
"Your example clearly shows that it is impossible to remain silent; we must live in harmony with our conscience," Poroshenko said to Gaidar and Fedorin during the ceremony, in a thinly-veiled jab at Russian leadership, the Kyiv Post reported.
Ukraine and Russia have a long history of conflict that was rekindled when Russia annexed the Crimean Peninsula in March 2014. Russia has also reportedly armed pro-separatist rebels in Ukraine.
Poroshenko's decision to give Ukrainian citizenship to Gaidar and Fedorin was perceived as an aggression by many Russian authorities, especially given their prominence. Gaidar is the daughter of former Russian Prime Minister Yegor Gaidar, though she has lived abroad since her father's sudden death in 2009.
After Gaidar announced her intention to accept a Ukrainian government post, Vitaly Milonov, a Russian politician, suggested that Gaidar should be investigated for high treason, the German newspaper Deutsche Welle reported last week.
Feodorin is a well-known journalist and the former editor of the Ukrainian edition of Forbes magazine who has publicly criticized both Russia's government and economy.
Both newly minted Ukrainian citizens told journalists after the ceremony that they also wanted to keep their Russian citizenship. Dual citizenship is allowed in Russia only with approval from the government, but it is not allowed in Ukraine.
© Copyright IBTimes 2023. All rights reserved.