Delhi Gang-Rape: Indian MPs Call For Death Penalty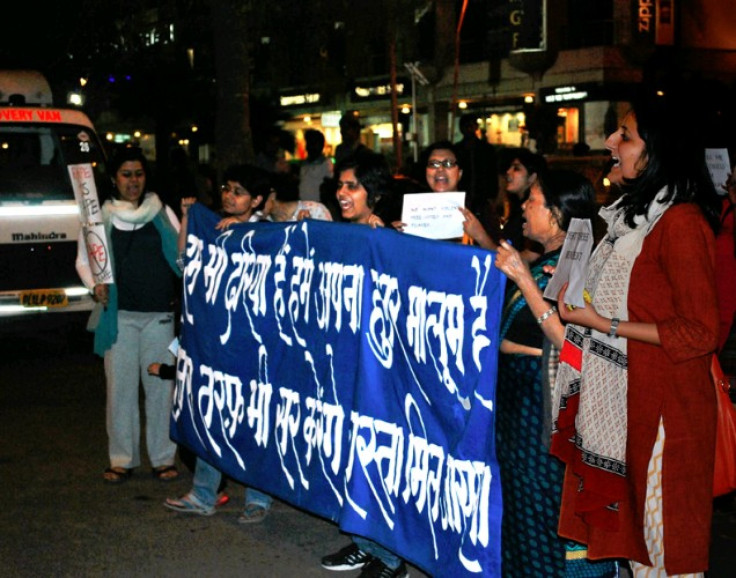 The arrest of four men in the horrific gang-rape of a young woman in a private bus in Delhi, India, has done little to quell the anger and outrage the infamous incident has sparked.
MPs in both houses of Parliament (Lok Sabha and Rajya Sabha) are calling for the death penalty to be imposed on convicted rapists as a deterrence to what some view as an epidemic of sexual violence against women.
On Sunday evening, a 23-year-old Indian medical student was traveling with a male companion on a bus when she was sexually assaulted by at least four men, including perhaps bus company staff.
The pair, who were returning home from an evening at the cinema, were beaten, stripped and tossed out of the vehicle and are now at the Safdarjung Hospital in Delhi, where the woman is listed in critical condition, suffering from head injuries, cuts, abrasions and sexual assault wounds. Indian media reported that she was placed on a ventilator with injuries in her stomach and intestines.
"She continues to be [in] serious [condition]. She has responded to us once in the last twelve hours and that is a good sign, but we cannot rule her out of danger. She remains on ventilator," Safdarjung Hospital medical superintendent B.D. Athani told the BBC.
Police have detained four suspects, including the bus driver, and looking for two more possible culprits.
"What is the government doing to curb rape cases in the capital?" asked senior Bharatiya Janata Party official and opposition leader Sushma Swaraj during a session in the Lok Sabha, the lower house.
"The rapists should be hanged, we need tougher laws to stop rapes."
Girija Vyas of the ruling Congress party blasted the lack of security in Delhi buses and urged that rape cases proceed swiftly in special courts.
Other MPs called the rape crisis in India a shameful indictment, while lawmakers from various parties demanded rapists be executed.
Speaker Meira Kumar declared: "I speak for the house when I ask the government to take the strongest measures to curb such incidents."
In the upper house, the Rajya Sabha, Renuka Chowdhury of the Congress demanded to know: "How is it that these rapists think that they'll get away with it?"
The Times of India described the incident as a "new low for a city already notorious as India's rape capital."
However, with untold hundreds, maybe thousands, of rapes occurring in Delhi every year, some residents are cynical that anything will be done to improve safety for women.
An editorial in The Hindu newspaper lamented: "Perhaps the real tragedy we must contemplate [is that] in six months or less, she will have been forgotten. There will, by then, have been the next victim, and the one after — and absolutely nothing will have changed."
The op-ed cynically added: "Ever since Sunday's savage crime, India's political leadership has been loudly engaged in what it appears to believe is advocacy of women's rights — in the main, dramatic but meaningless calls for summary trials, castration and mandatory death penalties. The same leaders will, if past record proves a guide, do absolutely nothing to actually address the problem. For all the noise that each gang-rape has provoked, Parliament has made no worthwhile progress towards desperately-needed legal reforms."
The editorial then expanded to the fears that women across India face.
"The hideous gang-rape in Delhi is part of the continuum of violence millions of Indian women face every single day; a continuum that stretches from sexual harassment in public spaces and the workplace to physical abuse that plays itself out in the privacy of our homes far more often than on the street," it said.
The larger problem, it noted, is India's attitude towards women, where sons are favored.
"India's society rails against rape, in the main, not out of concern for victims but because of the despicable notion that a woman's body is the repository of family honor. It is this honor our society seeks to protect, not individual women. It is time for us as a people to feel the searing shame our society has until now only imposed on its female victims."
© Copyright IBTimes 2023. All rights reserved.