Delmon Young Apologizes for Hate Crime Arrest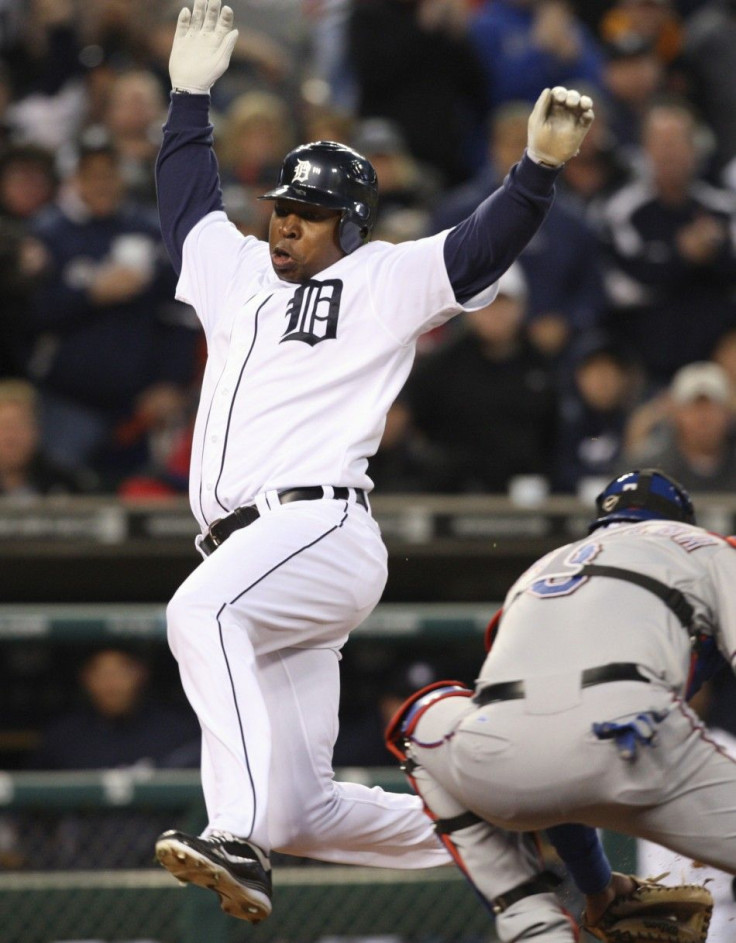 Detroit Tigers outfielder Delmon Young apologized to his team, Tigers ownership, fans and his family on Friday just before his arraignment on hate-crime charges in New York City.
He was arrested for aggravated harassment early Friday morning after he allegedly shouted anti-Semitic slurs at a man outside of the New York Hilton before tackling another man. Aggravated harassment carries a charge of up to a year in jail.
In a statement, Young said: I sincerely regret what happened last night. I take this matter very seriously and assure everyone that I will do everything I can to improve myself as a person and player.
The Tigers got to New York City on Thursday at 10:30 p.m. after a two hour delay in Detroit. Sometime around 2:30 a.m. Young was on the street outside the hotel standing near a group of tourists from Chicago who were also staying in the hotel.
They were all approached by a panhandler who was wearing a yarmulke and a Star of David pendant. According to the police report, the Chicago group disengaged themselves from the panhandler and was moving back into the hotel when they heard Young begin to yell anti-Semitic epithets.
Somehow, Young then got into a shoving match with the group of tourists before he tackled one of them. The 32-year-old victim sustained scratches on his elbows.
Police were called and Young was eventually arrested, however the NYPD brought him to the hospital first because they felt he was intoxicated and wanted to allow him to sober up before they processed him.
Young's attorney, Daniel J. Ollen said that there is a video of the event which he had not seen yet, but which he believes shows the group of tourists having a verbal altercation with Young before he tackled one of the group.
Young was the number one overall pick of the 2003 draft and is batting .242 with one homerun and five RBI this season and has played most of the year as the Tigers starting left fielder. He is on a one-year $6,7250,000 deal with the Tigers and will be eligible for full free agency this offseason.
The Tigers have now moved Young to the restricted list and it is unclear how much time he will miss as a result of this. MLB executive vice president for operations, Joe Torre, was at Yankee Stadium on Friday to meet with Tigers manager Jim Leyland about the incident, but he did not give any details publically.
We can't comment because we're still gathering information, Torre said.
© Copyright IBTimes 2023. All rights reserved.