Delta Employee Charged With Smuggling Guns Aboard Flight Headed For New York From Atlanta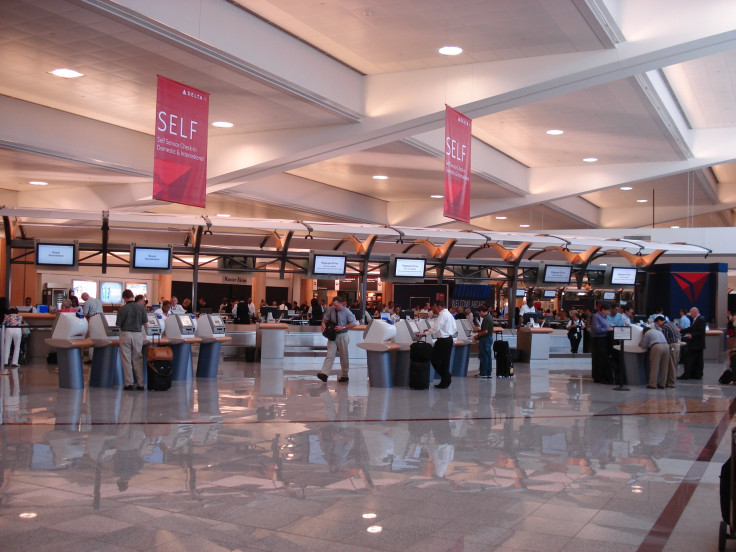 A Delta Airlines baggage handler is facing federal charges he helped put 18 firearms on a plane at Hartsfield-Jackson International Airport in Atlanta, WSB-TV, Atlanta, reported Monday. The station obtained an FBI affidavit indicating the employee helped another man smuggle the guns aboard a flight to New York's Kennedy International Airport Dec. 10.
The complaint identifies the Delta employee as Eugene Harvey.
Harvey allegedly used a "buddy pass" to bypass Transportation Security Administration Security checkpoints to smuggle the guns aboard, WSB said. The complaint charges Harvey with smuggling 18 guns aboard the flight. It also says an undercover officer received 129 guns in all, including AK-47s and AR-15 assault weapons. However, it was unclear whether the remainder of the guns also were smuggled aboard, WSB said.
WSB said the charges were filed late Monday afternoon.
International Business Times was unable to reach Delta by phone for comment.
Travelers are barred from bringing firearms and other weapons aboard flights.
"Travelers may only transport unloaded firearms in a locked, hard-sided container as checked baggage. The container must be completely secured from being accessed. All firearms, ammunition and firearm parts, including firearm frames, receivers, clips and magazines are prohibited in carry-on baggage," TSA rules state.
In 2013 TSA reported it had discovered 1,813 firearms in carry-on bags at checkpoints, an average of five a day, with Atlanta topping the list for most firearms intercepted at 111. TSA reported last week, it had detected more than 2,100 guns at airport checkpoints so far this year, eclipsing the 2013 total. One of 29 loaded guns seized last week was found in Atlanta.
© Copyright IBTimes 2022. All rights reserved.
FOLLOW MORE IBT NEWS ON THE BELOW CHANNELS