Democratizing Cybersecurity Careers With Fortinet TAA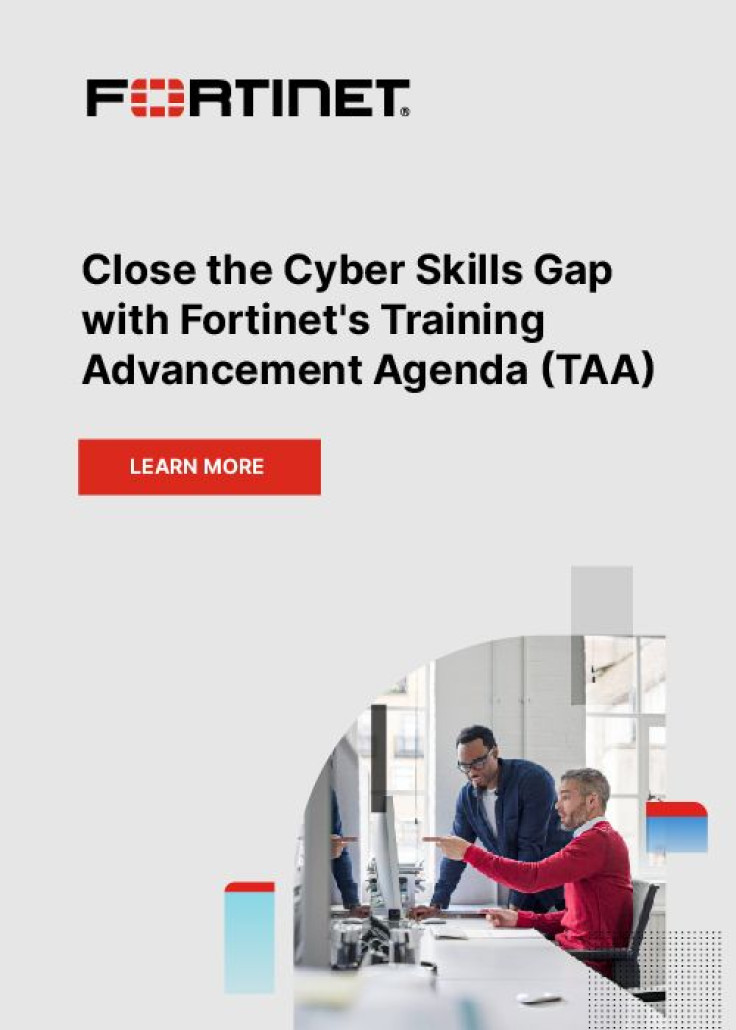 When people think of cybersecurity, they might picture intense engineers brooding over malicious code. But as we know, in reality, the cybersecurity workforce is comprised of people with all levels of experience, including non-technical, with an interest in and passion for securing the digital world. It takes all kinds of minds to develop and nurture the cybersecurity ecosystem, and there is always a need for more viewpoints and participants.
Lately, there has been a slight upward trend in the number of people entering the cybersecurity workforce, but there is still a significant shortage of skilled cybersecurity professionals—we're lacking 3.12 million professionals, according to the (ISC)2 2020 Cybersecurity Workforce Study. There are hundreds of job titles in cybersecurity, including security analyst, engineer, architect, administrator, developer, cryptographer, even consultant—not to mention all of the other roles in corporate communications, marketing, product management, and more.
Timely Opportunity
Fortunately, there is a tremendous opportunity to increase the number of people entering the field as new grads enter the workforce this summer and others look to change careers or try something new. However, there are a number of perpetuating myths about cybersecurity careers that could be preventing many people from even considering them. One of the biggest misconceptions keeping people, especially women and entry-level workers, from embarking on a career in cybersecurity is that you must already have a lot of or very specific experience. But there are cybersecurity careers that don't require multiple years of computer science, and innate skills can sometimes be at least as valuable as relevant experience. The field of cybersecurity holds opportunities for almost everyone—it's truly a field open to almost all. The trick is knowing how to get started.
Cybersecurity for All
When it comes to hiring, organizations should consider widening their searches for security talent and think outside the box. Someone with a degree in communications, for example, can run the PR engine and keep the public apprised of current cyber events. An intern interested in graphics can join the creative team in building assets that promote security tools and products. There is the whole sales ecosystem that cyber organizations rely on. There are many needs for talent outside of the basic assumptions of what a career in cybersecurity entails.
Organizations have discovered some of their best cybersecurity talent by hiring from within their own IT departments, encouraging people who may no longer be satisfied in their current roles to move into a different position. Sometimes all it takes is completing a training program or certification to up-level or move laterally around the cybersecurity workforce. IT recruiters should get creative and look for candidates who usually don't fit the traditional cybersecurity-professional mold. By casting a wider net, they can help to build a more diverse workforce, expanding talent pools and playing an active role in bridging the skills gap. Organizations can do this by hiring more women, veterans, minorities, and other underrepresented groups. So as organizations reconsider their hiring practices and think about nurturing the talent they already have on payroll, they will also help to narrow the cyber skills talent gap and offer new career opportunities to a more diverse group of candidates.
The Importance of Training
For professionals new and old, continual learning and professional development are key for career growth. Individuals looking to advance their skills or enter into the field of cybersecurity should look at cyber training programs, such as Fortinet's Training Advancement Agenda (TAA) program, which provides free training through the Network Security Expert (NSE) Training Institute. At Fortinet, we're working to close the cyber skills gap by offering this training, by connecting professionals to would-be employers, and by forging partnerships with organizations that focus on women, minorities, and veterans. The foremost goal of the TAA is to build a robust, equitable, and inclusive pipeline of security professionals to close the cyber skills gap to create a safer, more secure digital world. It was created to fill the critical gap in cybersecurity knowledge that is necessary to keep pace with our increasingly digital society. Through our global partnerships, abundant free training, industry-recognized certifications, and career recruitment opportunities, we strive to recruit, train, and maintain fresh and diverse talent to join us in doing the fascinating and important work of cybersecurity. We provide curricula to almost 400 institutions in more than 85 different countries and territories around the world. The Fortinet TAA program approach is scalable and can reliably bring people from disadvantaged backgrounds into permanent, rewarding, high-skilled work.
Complementary Programs and Partnerships
Another aspect of the Fortinet TAA is the Security Academy Program, which provides industry-recognized Fortinet training and certification opportunities to global academic institutions and non-profits. The program works with these institutions with the goal of creating a more diverse, equitable, and inclusive cybersecurity workforce. The program also collaborates with higher education institutions and schools to help young learners become part of an elite group of skilled cybersecurity professionals.
The Fortinet Veterans Program focuses on assisting veterans in transitioning into cybersecurity by helping them find opportunities at Fortinet or within our vast partner ecosystem (including distributors, resellers, and customers). The program synthesizes the natural connection between national defense in the armed services and defending critical business and government information. As well as the NSE Training, Fortinet is able to offer this program for free, and we have supported more than 2,000 veterans and their spouses to date.
Fortinet also partners with organizations around the world to find untapped talent for the cybersecurity industry. Some of these partnerships are laser-focused on recruiting and educating women and minorities, other programs concentrate on military veterans transitioning to civilian life. All of the partnerships are committed to providing underrepresented groups with training and certification opportunities through networking and by connecting them with the greater Fortinet employer ecosystem.
Conclusion
There's never been a better time to join us in cybersecurity. With ransomware attacks growing in sophistication and frequency, we need to fortify the workforce to protect our digital future. Security incidents today are having a greater impact on our society than ever before, with semi-regular attacks on our supply chain, including fuel and the food we consume, affecting our everyday lives. The lack of skilled cybersecurity professionals coupled with the progression of cyberattacks makes democratizing the cyber workforce more urgent than ever before.
Thanks to the efforts of organizations like the World Economic Forum's Centre for Cybersecurity, it's becoming easier to enter the field of cybersecurity. And initiatives such as the Cybersecurity Learning Hub and the Fortinet TAA are democratizing access to cybersecurity knowledge by providing free training and resources for individuals to begin these careers and help raise awareness about how to stay safe while navigating our increasingly digital world.