Democrats Take Aim At Drug Prices; Biotech Stocks Drop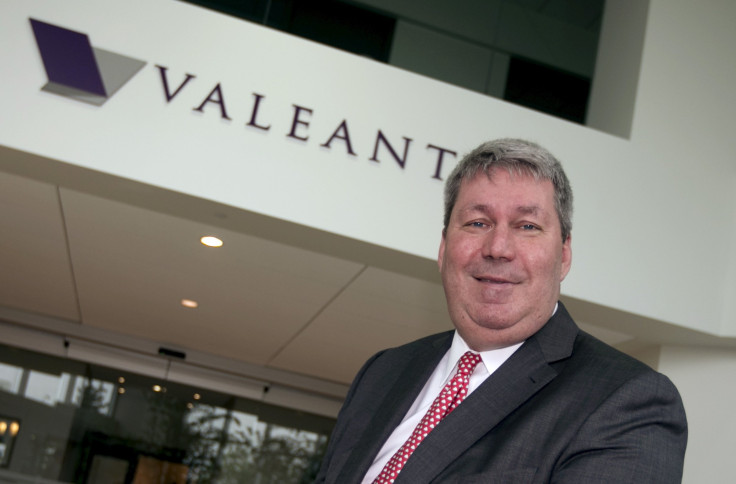 Democratic lawmakers attacked "massive" price increases of two heart drugs from Canada's Valeant Pharmaceuticals International Inc, sparking a rout in drugmakers' shares on worries of a broad government and insurer clamp down on U.S. drug prices.
All 18 Democratic members of the House Committee on Oversight and Government Reform urged their chairman on Monday to subpoena Valeant to force it to provide documents relating to price increases of 212 percent and 525 percent, respectively, for Isuprel and Nitropress, immediately after buying the heart drugs in February.
Shares of Valeant tumbled more than 15 percent in U.S. afternoon trading amid an 8 percent decline for the Nasdaq Biotech Index and a 4.2 percent decline for the ARCA Pharmaceuticals Index of large drugmakers.
Officials at Valeant could not be immediately reached for comment.
Shares of many pharmaceutical companies have slumped over the past week, after Democratic presidential hopeful Hillary Clinton blasted hefty increases in drug prices.
The members of the oversight and reform panel also urged Chairman Jason Chaffetz, a Republican, to invite Valeant Chief Executive Michael Pearson to testify at a hearing next week.
That meeting was called to hear testimony from Martin Shkreli, CEO of privately held Turing Pharmaceuticals, whose company has been widely criticized for a more than 5,000 percent increase in the price of its Daraprim treatment for a dangerous parasitic infection.
Clinton on Monday called on Turing to roll back the price of Daraprim to what it was when it was purchased by the small pharmaceutical company.
"It just makes people more nervous that you are going to see Michael Pearson sitting next to Martin Shkreli," said Evercore ISI analyst Umer Raffat.
Pearson has built Valeant into one of the world's largest drugmakers through a series of acquisitions and price increases and by curtailing costs for research and development.
Clinton last week unveiled a plan that includes a $250 monthly cap on out-of-pocket costs for prescription drugs; it allows the Medicare plan for the elderly to negotiate drug pricing, and permits Americans to buy drugs more cheaply from other countries.
"(Stock) selling hasn't really stopped since Hillary Clinton made her comments last week on Monday," said Jeff Jonas, a portfolio manager with Gabelli funds. "The Democratic committee members would certainly continue that trend that Hillary started."
(Reporting by Ransdell Pierson and Bill Berkrot; Editing by Lisa Von Ahn and Bernadette Baum)
© Copyright Thomson Reuters 2023. All rights reserved.
FOLLOW MORE IBT NEWS ON THE BELOW CHANNELS