Dengue Vaccine From Sanofi Approved In Brazil After Cases Triple In A Year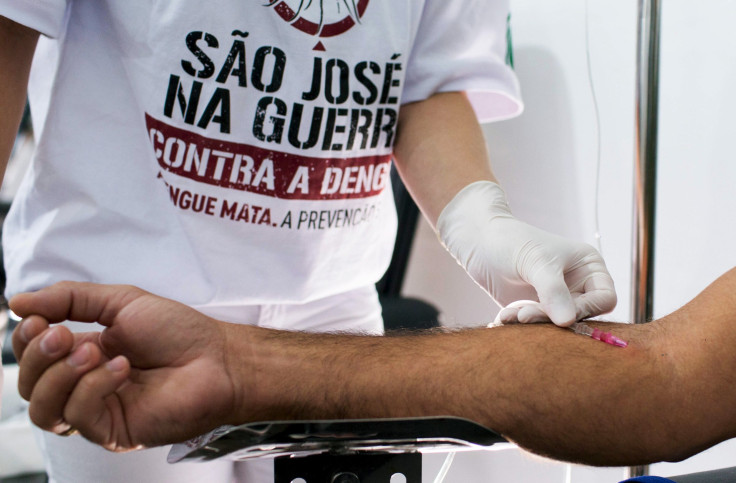 Brazil has approved Dengvaxia, a vaccine for dengue manufactured by French company Sanofi, the company announced Monday. The country is the first in South America and third in the world to approve the drug, which is the first-ever vaccine for the mosquito-borne tropical disease.
Brazil's food and drug administration agency, Anvisa, approved the country-wide use of Dengvaxia after the number of suspected cases in the country reached close to 1.5 million by the second week of November, increasing almost three times from the 555,400 cases reported in the same period last year, according to the Wall Street Journal.
Anvisa said the government will set the price for the vaccine, but it is not clear when the vaccine will be available for distribution in the country. A health ministry official told Agence France-Presse that a separate review would have to be carried out for the vaccine to be incorporated in the national vaccination plan, France 24 reported. According to estimates cited by Sanofi, Brazil spends about $1.2 billion on treating dengue every year.
There are no details of how much the government is paying Sanofi for the vaccine but Dengvaxia is a potential "blockbuster" drug for the company that could generate more than $1 billion in annual revenues, according to reports.
Sanofi has applied for regulatory approval for Dengvaxia in 20 countries across Asia and Latin America with a combined population of two billion people, the France 24 report said.
Dengue, once native to only nine countries, is now endemic in over 100 countries and infects as many as 400 million people a year. The deadliest of its four strains kills 22,000 people a year, mainly children, according to World Health Organization data. Dengvaxia is effective against all four strains of the virus, Sanofi said.
Mexico became the first country to approve the vaccine on Dec. 9 and the Philippines approved it last week.
© Copyright IBTimes 2022. All rights reserved.
FOLLOW MORE IBT NEWS ON THE BELOW CHANNELS