Dennis McGuire Execution: Lawsuits Filed And Lawmakers Suggest Firing Squads Over Lethal Injection Concerns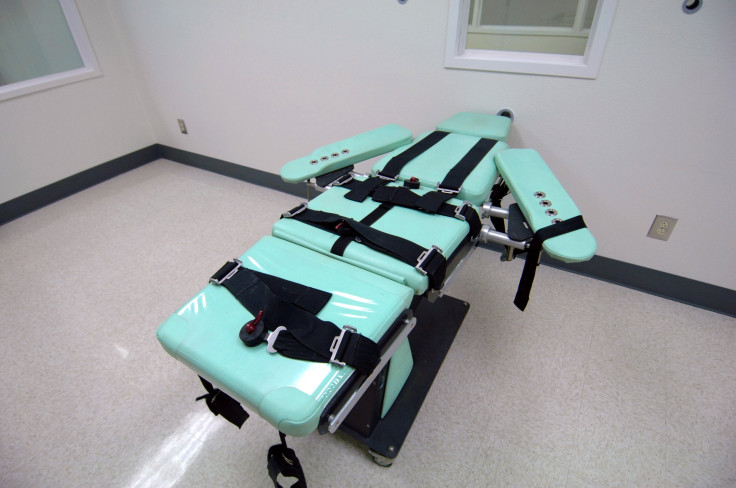 The family of a recently executed Ohio man filed a lawsuit on Friday against the state for what they say was a "cruel and unusual punishment" that should not be allowed to continue. Dennis McGuire reportedly "writhed in pain" and appeared to be suffocating during his execution on Jan. 16.
The lawsuit also claims the maker of the drugs used, Hospira Inc., illegally allowed the drugs to be available for capital punishment, says the Associated Press. In all, the suit is against state prison officials, the execution team and Hospira.
The suit says "executing a human being with a mixture of clinically untested drugs that cause the body to consciously writhe in pain for 25 minutes constitutes cruel and unusual punishment."
The 26-minute-long execution was the longest since Ohio resumed capital punishment in 1999, says the AP. The AP observed McGuire apparently falling unconscious and then snorting and gasping.
The European Union instituted a ban in 2011 on the export of some drugs commonly used in lethal injections, including sodium thiopental, which is used across the U.S. for capital punishment. Hospira, the only U.S. manufacturer of sodium thiopental, ended production amid pressure from international customers.
In the wake of the debate, a separate suit was filed Thursday by the attorney of another condemned man, Gregory Lott, who is scheduled for execution on March 19. The suit says inmates could be clinically alive for up to 45 minutes after they are officially pronounced dead, and that Ohio is illegally using the drugs without prescriptions to use as method for capital punishment, says the AP.
The debate over McGuire's execution prompted two lawmakers to suggest firing squad be reinstated as a method of execution if execution drugs become unavailable. Missouri state Rep. Rick Brattin (R) and Wyoming state Sen. Bruce Burns (R) both suggested legislation over the last two weeks.
The last person to be executed via firing squad was Ronnie Lee Gardner, who was killed in 2010 in Utah. Utah is the last state in the U.S. to allow execution by firing squad, but changed its policy in 2004 for all future sentences to be carried out by lethal injection. Gardner chose firing squad over lethal injection.
© Copyright IBTimes 2023. All rights reserved.