Dennis Rodman Believes Pearl Jam 'Saved' Him From Taking His Own Life In 1993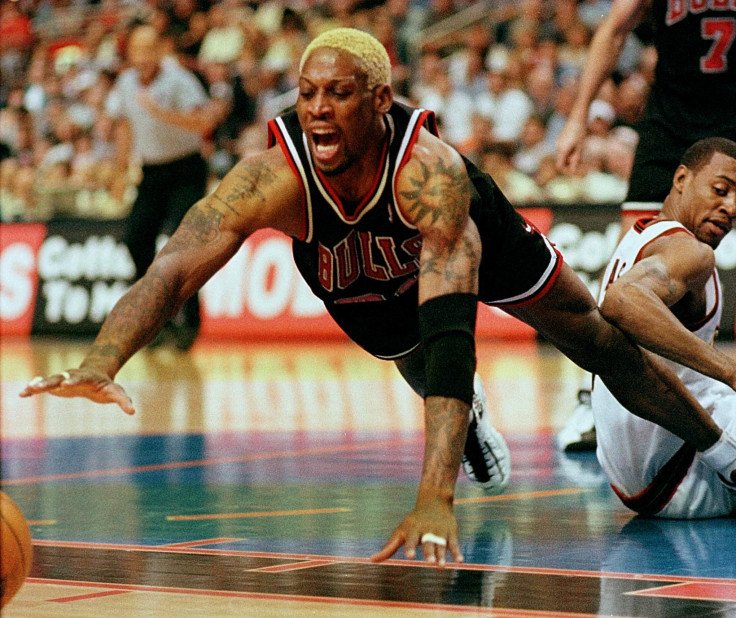 KEY POINTS
Dennis Rodman shed light on a 1993 incident when he was found asleep inside his car with a gun in his hand
He said he contemplated suicide after learning that his now ex-wife allegedly cheated on him
Rodman said he believes falling asleep to Pearl Jam music saved him from taking his own life in 1993
Dennis Rodman had a savior in Pearl Jam when he was going through a devastating time in his life.
During an interview with Vlad TV, the two-time NBA Defensive Player of the Year opened up about the time he was found asleep holding a shotgun inside his car in the Detroit Pistons arena parking lot back in 1993.
At the time, the five-time NBA champion had contemplated suicide because he felt betrayed after learning that his now ex-wife allegedly cheated on him with a Pistons teammate.
"I'm in the car, had a gun to my mouth, and I fell asleep to Pearl Jam. Pearl Jam and stuff like that, I think that actually saved me. Yeah, I fell asleep like that. I think the whole city of Detroit was around my car, and they want to put me in a mental hospital. I'm not mentally dumb. I think a lot of people knew what I was going through," the 62-year-old stated.
What made things worse for Rodman was that the Pistons had a game that night. But despite his personal struggles, Detroit managed to win that game.
Rodman said that Chuck Daly was aware of his problem and that the former Pistons coach felt so bad for him that he cut the player from the team.
"You know, I had to play a game that night. We won. I think Chuck Daly felt so bad for me, and he actually cut him from the team," the retired NBA player claimed.
Rodman did not reveal who the teammate was but said that he and his former wife had talked about the matter and put it to bed.
Rodman has three ex-wives, Annie Bakes, Carmen Electra and Michelle Moyer. However, it was his short marriage with Bakes, with whom he shares daughter Alexis, that left him traumatized, the Lodi News-Sentinel reported. His and Bakes' marriage lasted for just 82 days before they divorced in 1993.
That incident also played a significant role in the transformation of Rodman. After getting eliminated by the New York Knicks in the 1992 NBA playoffs, the Pistons fell apart. A highlight at the time was the resignation of Daly, something that also affected Rodman heavily.
If you or someone you know is struggling or in crisis, help is available. Call or text 988 or chat 988lifeline.org.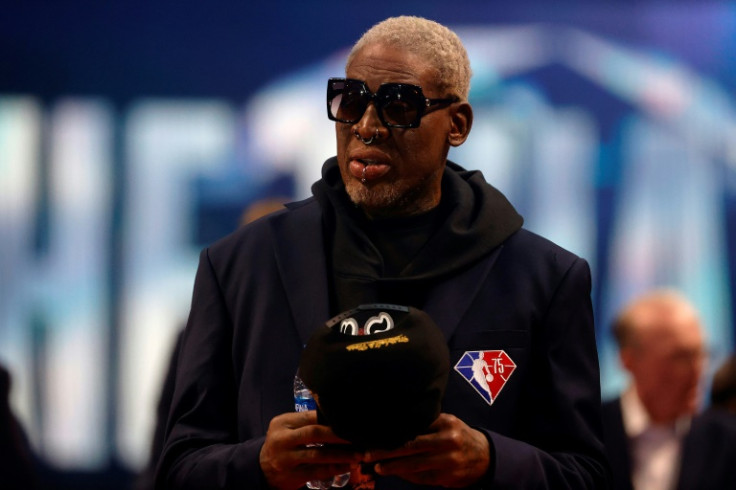 © Copyright IBTimes 2023. All rights reserved.