Denver Police Trigger Protests After Fatally Shooting Teenage Girl In Stolen Car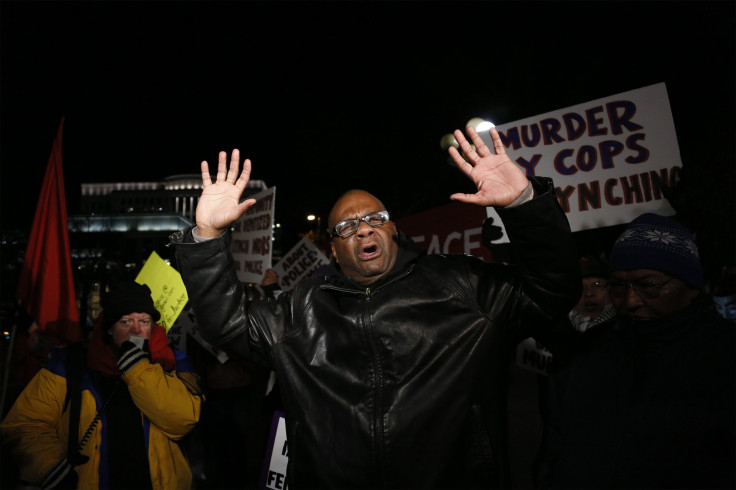 Dozens of people gathered with candle lights and protest signs in Denver after local police shot dead a 16-year-old girl on Monday. Officials claimed that the girl was shot after she struck and injured one of the police officers at the scene with a stolen car.
Officials refused to identify the girl but the victim's friends identified her as Jessica Hernandez, The Associated Press (AP) reported. According to police chief Robert White, police officers were called to check on a suspicious vehicle and as officers approached the car, the teenager hit one of them with her vehicle prompting them to open fire. The incident follows several protests across the U.S. in recent months against the use of excessive force by police.
"We're angry about it. It's another life taken by another cop," Cynthia Valdez, Hernandez's classmate and friend, said, according to AP, adding: "She was trying to find her talent. She wanted to find out what she wanted to be. ... Who knows what she could have been?"
The first officer reportedly ran the plates of the car and found that it had been reported stolen after which he called for backup, Reuters reported. The second officer reached the location and together they approached the vehicle when she ran over one of the officers.
Bobbie Diaz, one of the witnesses to the incident, claimed that her daughter too was among those inside the car during the incident. "I'm just trying to process everything. I'm just heartbroken for the girl's family," Diaz said, according to AP, adding: "How could something like this happen again?"
According to White, both officers fired several shots at the driver who ran over one of the cops, Reuters reported. White added that the officer possibly had a broken leg, and that the officers are reportedly on administrative leave until the investigation into the incident is completed.
"They shouldn't have stolen a car. But the cops are too fast on the gun," Arellia Hammock, a resident who heard the gunshots said, according to AP, adding: "You've got stun guns. You've got rubber bullets. Why do they have to shoot all the time?"
Nyomi Wilder, another friend of Hernandez, said, according to CBS Denver: "I'm just heartbroken right now because I lost a friend that I was cool with," adding: "They didn't really have to shoot her like that.
"She was just a cool girl. She was fun to be around and a person that liked to have fun. She's not the type of person to do anything like this at all or get herself in trouble," Wilder said, adding: "It's just unbelievable, honestly."
Last year, the U.S. witnessed large-scale protests across the country protesting the shooting death of a black teenager, Michael Brown, by a white police officer in Ferguson, Missouri, as well as the death of Eric Garner, a black man, in New York, after he was held in a chokehold by a white officer of the NYPD.
© Copyright IBTimes 2022. All rights reserved.
FOLLOW MORE IBT NEWS ON THE BELOW CHANNELS