Derek Jeter Girlfriend Hannah Davis Models On Cover Of Sports Illustrated Swimsuit Edition [Pictures]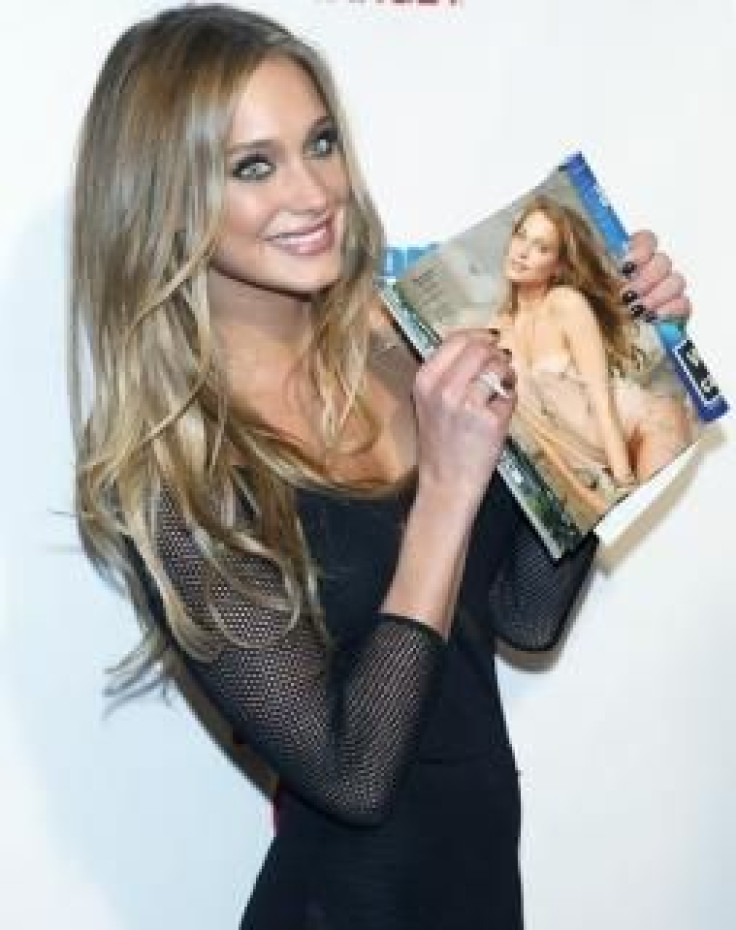 Just as Derek Jeter steps away from the limelight, his girlfriend is becoming an even bigger star. Hannah Davis has graced the cover of the 2015 Sports Illustrated Swimsuit Edition.
Davis, 24, replaces Nina Agdal, Lily Aldridge and Chrissy Teigen, who were on the cover in 2014. Kate Upton was the SI cover girl in the previous two years. The swimsuit edition was first published in 1954, and is the magazine's most widely read issue every year.
The model appeared in her first Sports Illustrated Swimsuit Edition in 2013. Hailing from the U.S. Virgin Islands, Davis began to receive notoriety in 2012, as the "genie" in a Direct TV commercial. Davis has also modeled for Ralph Lauren and Victoria's Secret.
While Davis has become famous because of her modeling, she is known by many sports fans for dating Jeter. It was first revealed that the two were a couple in the summer of 2012, when Jeter and Davis were spotted hanging out in Manhattan.
Davis is the most recent in a long line of female celebrities that have been linked to Jeter. He has reportedly dated the likes of Scarlett Johansson, Jessica Biel and Mariah Carey. The former New York Yankees shortstop was reportedly engaged to actress Minka Kelly, but the two broke up before Jeter started dating Davis.
Shortly before the 2014 Sports Illustrated Swimsuit Issue was released, it was reported that Jeter broke up with Davis. According to the New York Post, Jeter ended the relationship because it had begun garnering too much attention. However, the reported breakup didn't last long, and they were spotted celebrating Davis' cover at Hunt & Fish Club in New York City on Saturday.
Jeter played his final game with the Yankees in 2014 after playing 20 years in the MLB. Davis was spotted at many games during Jeter's final year, and she was on the field after he got a game-winning hit to end his last game as a professional baseball player.
Despite being retired, Jeter remains connected to the sports world. At the end of the 2014 MLB season, he started The Players' Tribune, which serves as a website for athletes to publish their own articles. Soon after the 2015 Super Bowl ended, it was reported that Jeter looked into purchasing the Buffalo Bills. In the past, the future Hall of Famer has mentioned his desire to own a sports franchise.
© Copyright IBTimes 2023. All rights reserved.