Despite Slowing China, Positive Outlook For Asia's Economic Growth In 2015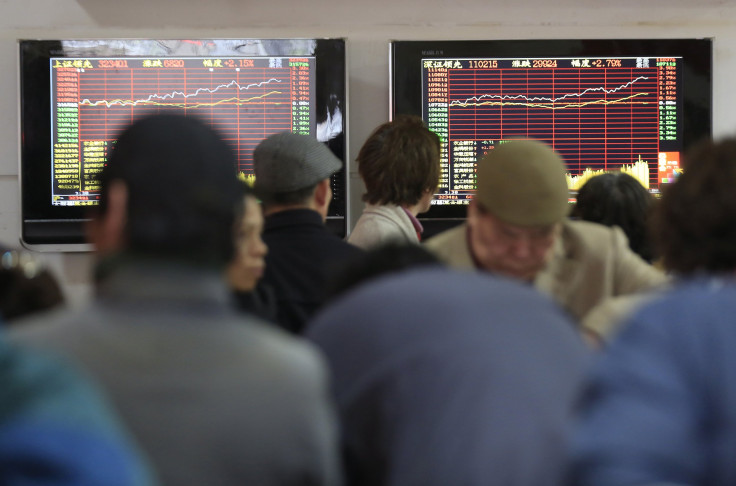 China's economic growth is expected to slow in 2015, and while other Asian economies are sure to feel the effects, experts believe the regional outlook is still generally a good one. As 2014 ends and 2015 begins, the Organization for Economic Cooperation and Development, International Monetary Fund, various governments and the media have put up their forecasts for how Asian economies will fare in the coming year.
"Emerging Asia is clearly the strongest economic region of the global economy with a very positive outlook for 2015 and later," said Barry Bosworth, senior fellow of economic studies at the Brookings Institute, referring to the emerging economies of China, India and some Southeast Asian countries. "This is surprising given the weakness of the major advanced economies, which are its most important markets. It illustrates the extent that emerging Asia is now a self-sustaining region of growth with a very diversified economic structure."
"I would say Asia generally has a positive outlook," said Douglas Paal, director of the Asia program at the Carnegie Endowment for International Peace. "Countries will just have to accommodate for less growth caused by a slowing China." He added that the United States will be a positive force for the region in the coming year.
China
The world's second-largest economy still leads the pack in absolute growth numbers for 2015. The OECD and the IMF forecast growth at 7.1 percent, slightly down from 7.3 percent this year. The IMF says the lower figure is due to slower credit growth, in both the banking and non-banking sectors, and the moderation in real estate activity.
A Chinese government think tank, the State Information Center, said in a report Monday that China's lowered growth rates is due to weakness in global economies, according to Reuters. "The growth of the world economy may recover slightly in 2015, but it will be difficult to see it fully recovering from weakness seen since the global financial crisis," the center said. China's 7 percent growth would be its least since 1991, when it grew only 3.8 percent. The nation's economy even managed double-digit growth rates in 2003-2007.
"It [China] is trying to shift its focus from exports and investment toward a more balanced promotion of domestic consumption," said Bosworth. "The rebalancing has been more difficult than expected. Still, its financial problems seem very solvable and it will be a major beneficiary of lower energy prices."
Japan
Japan, world's third-largest economy, is expected to grow a modest 0.8 percent, according to OECD and IMF estimates. This number is a blip down from 2014's 0.9 percent growth forecast, and a more substantial drop from 1.54 percent in 2013. Japan lost its growth momentum and experienced a sharp contraction in April after Prime Minister Shinzo Abe introduced a consumption tax increase. A second tax increase is scheduled for October 2015, but Abe may postpone it, according to Businessweek. In fact, said Paal, Abe's recent re-election message was based on reassessing the timing of the tax increase.
India
Like China, India is classified as an "emerging economy" by the OECD, and its economy is expected to grow a robust 6.4 and 6.6 percent by the IMF and OECD respectively in 2015, up from 5.6 percent in 2014. The IMF report states that India's exports and investments both are expected to increase the coming year. Prime Minister Narendra Modi will probably keep interest rates high to stave off inflation in 2015, according to Businessweek.
South Korea
South Korea is expected to grow between 3.8 and 4.0 percent by the OECD and IMF in 2015, up from 2014's 3.5 to 3.7 percent, led by exports and investment. The Ministry of Strategy and Finance expects the nation's economy to grow by 3.8 percent and exports to grow by 3.7 percent in 2015, which critics have said is too optimistic, according to the Korea Herald. Private think tanks and global financial institutes are calling for the government to address persistent risks to Korea's economy, including the euro zone deflation, China's cooling economy, U.S. interest rate hikes, and the weakening Japanese yen, reports the Korea Herald, and most of them put their growth estimates around 3.5 percent.
Taiwan
The Taipei government expects its economy to grow 3.5 percent in 2015, up from its projected 3.43 percent in 2014. Taiwan adjusted its 2015 projections down from 3.51 percent on concerns about slowing growth in China and Europe, according to Reuters. The IMF takes a more sanguine view of Taiwan's growth prospects next year, setting it at 3.8 percent in 2015. Taiwan, known for its exports of technology goods and producing the bulk of Apple iPhone components, also revised downward its export forecast in anticipation for the frenzy for Apple's latest iPhones dying down. Paal feels that objectively, Taiwan is doing fairly well by international standards, but public perception remains that the island state isn't doing as well as it should.
Hong Kong
According to median estimates by economists Bloomberg surveyed, Hong Kong's 2015 economic growth rate will be about 2.95 percent in 2015, compared with 2.30 percent in 2014. "Slowing mainland Chinese growth will have a negative impact," Young Sun Kwon, a Nomura economist in Hong Kong, told Bloomberg. "Higher interest rates in the U.S. will result in higher interest rates in Hong Kong. That could be negative for Hong Kong property." However, the IMF takes a much more optimistic view of Hong Kong and thinks its economy can achieve growth of 3.3 next year.
Singapore
"Singapore has stable management, and their economy is relatively strong," said Paal. The Ministry of Trade and Industry put its growth forecast for 2015 at 3 percent, according to Bloomberg, which is also the same figure IMF put out. However, said Paal, "Singapore has tremendous economic relationships with Indonesia – banking, telecommunications – and with Indonesia's new president and his problems with the new legislature, Singapore's performance hinges heavily on Jokowi [Indonesia's president] pulling through."
Thailand
The IMF projects Thailand to grow at 4.6 percent next year, a steep increase from 1.0 percent in 2014. But Paal doubts that number is accurate. "The IMF does not take into account the current political scene of Thailand," he said, and added that investors are nervous about putting their money in the country. "The ruling junta is not a stable political environment, and foreign investors are scared off," Paal said. The aged king's poor health is also a factor in Thailand's uncertain investing scene. "The monarchy factors tremendously in stability in the country," Paal said, "If anything were to happen to the king, it will not be a smooth transition." Paal said he could not reliably put an estimate on what Thailand's growth for 2015 would be.
Malaysia
"Malaysia, like all oil-producing countries, is affected by the steep decrease in the price of oil," said Paal, and he believes that will affect Malaysia's growth going forward. He added that Malaysia's close trade relationship of rubber and palm oil exports to China will take a hit, given China's cooling economy. The IMF put Malaysia's growth at 5.2 percent in 2015, down from 5.9 in 2014. The World Bank put Malaysia's 2015 growth rate at a much lower 4.7 percent, according to Malaysia news media The Star.
Indonesia
The Indonesian government boosted its 2015 growth forecast to 5.8 percent from its initial 5.5 percent in September, according to Xinhua. The IMF report put the forecast at 5.5 percent for Indonesia. "When Indonesia's new president Jokowi [Joko Widodo] took office in October, he has to deal with the legislature that's been causing him problems," said Paal, according to the Wall Street Journal. However, Paal said that the Indonesian government has been taking advantage of lower oil prices, lessening the burden of fuel subsidies on the budget. The government uses these costly subsidies for taxi drivers and small machine operators.
© Copyright IBTimes 2023. All rights reserved.