Despite western air strikes, fighting on the ground rages in Libya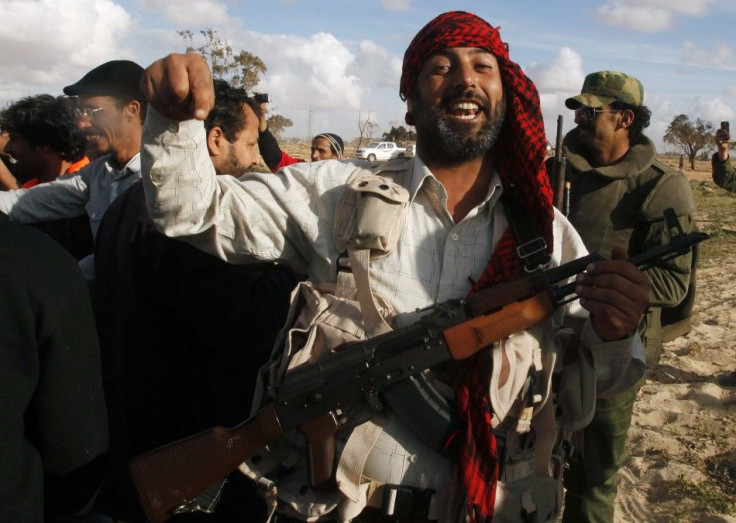 Despite bombardments on Libyan military by western and other foreign military aircraft, fighting on the ground between forces loyal to and against Moammar Gaddafi continue unabated.
Gaddafi-backed forces have shelled the western city of Misurata. According to a witness who spoke to Reuters, four children were killed there, reportedly trying to flee their home.
Government troops has been advancing on Misurata (one of the few rebel-controlled areas in the western part of the country) for several days, fortified by tanks and snipers on rooftops.
Misurata is about 125 miles east of Tripoli, possesses an important oil refinery and is Libya's third largest city,
On Monday, at least 40 people were killed by shelling in Misurata, according to the Reuters witness.
There is some confusion over who is really in control of Misurata now.
A spokesman for the Libyan government said Misurata was liberated three days ago and that Gaddafi's troops were hunting terrorist elements.
However, a spokesman for the rebel faction told Agence France Presse that they remain in control of Misurata, despite the offensive by Gaddafi solider.
Casualties fell in their dozens, after snipers and a tank fired on demonstrators, the spokesman said. He added that government soldiers have taken up position along the main road where they have deployed three tanks, as well as positioning snipers on rooftops.
Meanwhile, brutal fighting was also reported in the eastern town of Ajdabiya where opposition fighters were apparently moving back in the face of an onslaught by government troops.
A reporter for Al Jazeera who is based near Ajdabiya, said: There's been heavy fighting and heavy shelling going on ... the rebels told me there have been heavy casualties and there are a number of corpses between here and the town [of Ajdabiya] that they have been unable to reach.
He added that the road connecting Benghazi and Ajdabiya is littered with the burned-out wreckage of what was Gaddafi's armor and tanks, which were destroyed by western air strikes.
© Copyright IBTimes 2023. All rights reserved.