'Destroying The Enemy's Plans': Ukraine Attacks Kherson Bridge To Isolate Russian Forces
KEY POINTS
Kherson was the first region to fall to Moscow after it launched the invasion
Ukraine is trying to control transportation routes that have significance to Russia
The attack on the bridge was aimed to prevent the Russians from replenishing supplies
In a bid to isolate Moscow's forces, Ukrainian forces have attacked a key Russian-held bridge in the occupied southern city of Kherson.
The high precision missile strikes were reportedly carried out on the Antonivka Road Bridge.
Natalia Humeniuk, head of the joint coordination press center for the Ukrainian Defense Forces, said in an interview the country's armed forces were trying to take control of the logistical and transportation routes that have strategic significance for the Russian forces in Kherson Oblast, according to Pravda. This would prevent the Russians from replenishing their supplies.
"We are not destroying infrastructure, we are destroying the enemy's plans," she said, emphasizing the strikes are aimed at demoralizing the Russian troops.
"Yes, there were strikes [carried out by the Ukrainian Armed Forces - ed.], but they were high-precision strikes," she replied to a journalist, who asked if Ukraine had hit the bridge.
On Wednesday, Ukraine's armed forces shared a one-minute clip on Telegram, purportedly showing the rocket fire.
"The moment of the flight over the Antonivskiy bridge," the force said, according to the Guardian.
In another series of videos, loud explosions could be heard, with the military writing: "Explosions in the Antonivskiy bridge area."
Earlier, Mykhailo Podolyak, adviser to the head of the office of Ukraine's President Volodymyr Zelensky, posted on social media about the strikes on the key bridge, joking it has been successfully intercepting Ukrainian missiles.
"You can call the Antonivskiy bridge a means of Russia air defense that intercepts all Ukrainian missiles, but you cannot escape the reality – occupiers should learn how to swim across the Dnieper River. Or should leave Kherson while it is still possible. There may not be a third warning."
Zelenskiy, in his nightly address, had said Russia lost almost 40,000 soldiers since launching its invasion on Ukraine on Feb. 24.
"For four months, the Russian state has not provided to its citizens any information - even censored - about the losses of the occupation contingent. Total silence. Nothing was published or said in numerous interviews and speeches at the political and military levels," he said.
"However, this number is already almost 40,000 - that is how many killed people the Russian army has lost since February 24. And tens of thousands more were wounded and maimed."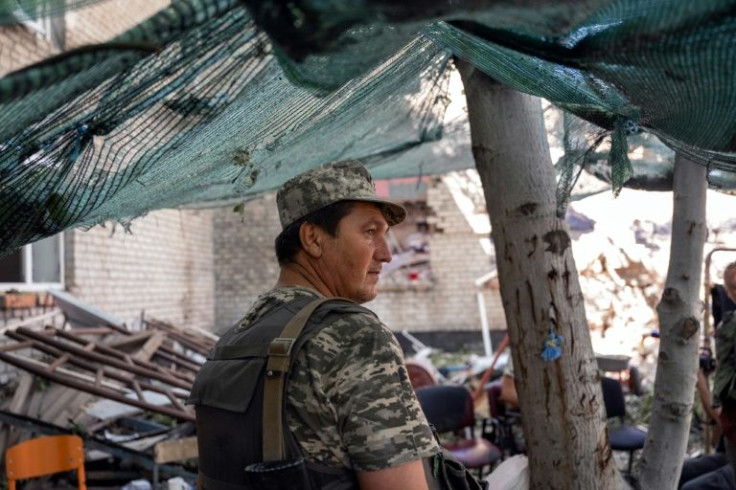 © Copyright IBTimes 2023. All rights reserved.