Is The Devil Real? Nicaraguan Woman Raped And Burnt Alive In Deadly Exorcism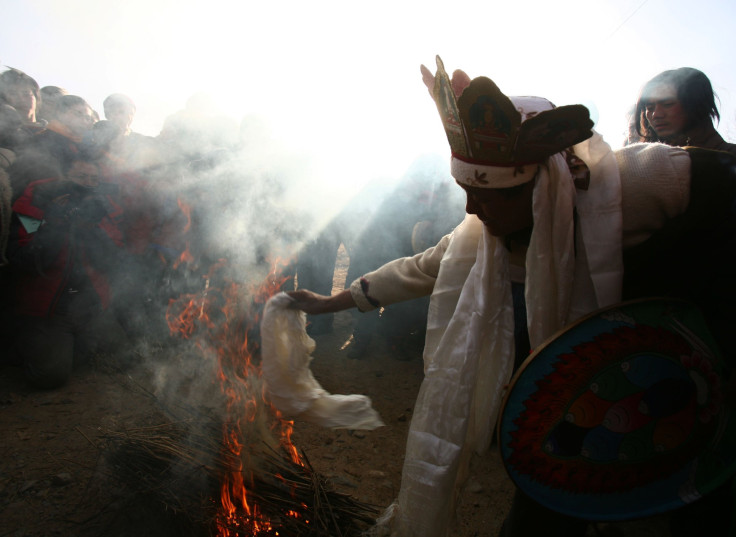 A woman in Nicaragua died Tuesday as the result of an exorcism in which she was allegedly tied up, dropped onto a fire and then thrown into a ravine. Vilma Trujillo, 25, spent five days in hospital after a local pastor in the rural township of Rosita on the North Caribbean coast led a group that attempted to rid her of what they believed was a satanic possession. Trujillo died in a hospital as the result of serious burns.
The pastor, Juan Rochaa Romero, along with four other men, has been arrested. According to the victim's sister, Trujillo was tied up and thrown onto a bonfire during the exorcism ritual, suffering burns to more than 80 percent of her body. She was then left in a ravine on the banks of a river for nine hours before locals alerted the victim's sister, according to La Prensa.
The victim's husband also claimed that the mother of two had been raped, although the allegation had not been confirmed by authorities.
"It's unforgiveable what they did to us," husband Reynaldo Peralta Rodríguez said. "They killed my wife, the mother of my two little ones. Now what am I going to tell them?"
Rodríguez said Trujillo was taken into a church last week after allegedly trying to attack locals with a machete. The pastor stated that she had been "demonized" and that God had revealed a prophecy that a fire needed to be lit in order to heal her. He claimed she fell into the fire while the men were praying. Another of the men arrested alleged that they were attempting to heal her of a demon that had led her to commit adultery.
The leader of the Autonomous Movement of Women (MAN) said that the case was an example of fanaticism and misogyny, calling it a "heinous combination to the detriment of women's rights."
"Apart from the religious aspect, nothing justifies an act that is as cruel as burning a woman, putting her on a fire with the help of other people who you have used religion to manipulate," Juanita Jiménez said.
© Copyright IBTimes 2023. All rights reserved.