Exorcisms Are On The Rise: Number Of People 'Experiencing Evil' Is Increasing, Indiana Priest Says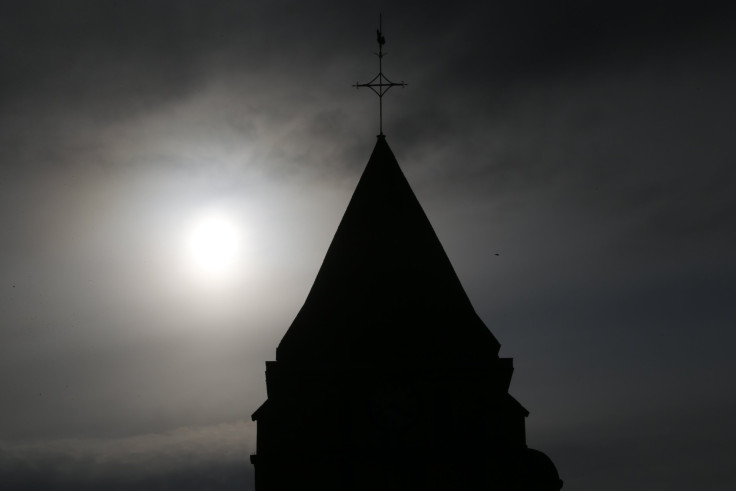 With a sudden increase in the number of people interested in the concept of Satanism and the "knowledge of the hidden," there has also been a dramatic rise in the demand for real-life vanquishers of evil spirits — commonly referred to as exorcists — according to a Brownsburg, Indiana, priest.
Father Lampert, a Roman Catholic priest who has been appointed to serve as an exorcist at St. Malachy Parish by bishops, told WRTV, a local affiliate of CNN, that the number of people who wanted to undergo exorcisms in his area had hit "an all-time high."
"An exorcism at it's very core is a prayer," said Lampert, stressing that people choose their path on the basis of faith in God, "So there does seem to be a correlation with people who believe they are experiencing evil in their life at the same time where faith in God is less relevant."
Lampert said he receives almost 20 requests for an exorcism every week, of which only 10 percent of the people need to undergo the process. He added, "Most people by the time they call me they've already diagnosed themselves."
While there were only 12 bishop-appointed exorcist priests in the U.S. at one point of time, the country now has over 50. This stems from the sharp spike in the demand for exorcisms. Pope Francis has routinely mentioned the subject, which was once a taboo, regularly, adding that it was the Church's duty to guard against the work of the devil.
"This generation, and many others, have been led to believe that the devil is a myth, a figure, an idea, the idea of evil," Francis said in a Mass shortly before Halloween 2014. "But the devil exists and we must fight against him."
The pressure the exorcists have to deal with is also mounting with weight of their evil-fighting duties.
"I am a full-time pastor and this is a very intense ministry," said the Rev. Gar Thomas, the official exorcist of the diocese of San Jose, California. "Almost every free night that I have is taken up with exorcisms."
"After one here in Indiana on the way home, you asked how do I unwind," Lampert said. "I stopped at Dairy Queen and had a chocolate shake on the way home."
© Copyright IBTimes 2023. All rights reserved.
FOLLOW MORE IBT NEWS ON THE BELOW CHANNELS