Did BMW Misdirect The Press By Getting Actress Anne Hathaway Into Its i3 Electric Car?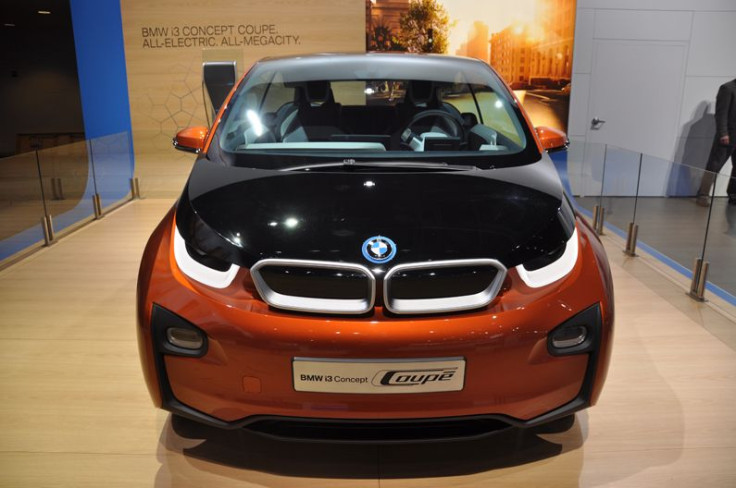 After celebrity site TMZ.com posted a photo over the weekend of Anne Hathaway tooling around Los Angeles in the new BMW i3 electric city car, some in the media jumped to the conclusion that the "Les Miserables" star managed to acquire the vehicle for her husband, jewelry designer Adam Schulman, ahead of the vehicle's mid-2014 U.S. debut.
"Anne Hathaway: Check Out My New Smuggy Buggy," blared the TMZ headline on Sunday. The news was quickly picked up by the U.K.'s Daily Mail under the headline, "Taken for a ride! Anne Hathaway goes for a spin with husband Adam Shulman in his electric car." On Sunday, the New York Daily News ran with this: "Anne Hathaway rides in BMW i3 electric car not yet available in America." Meanwhile, azcentral.com put it most bluntly with this snoozer of a headline: "Anne Hathaway imports electric car."
The only problem with all this coverage (apart from citing TMZ as the primary source) is that the car depicted in the image isn't one that could legally be sold in the U.S. because it's a pre-production model being used for test drives ahead of the launch of the U.S. production version.
As pointed out by Green Car Reports on Monday, the car carrying the 31-year-old star has a window decal clearly indicating it was one of the European pre-production models that was on display at the Los Angeles Auto Show last month.
"If you look at the photos in the Daily News and Daily Mail links, there's a number on the windshield ("27" in this case) that will be familiar to anyone who attended the LA Show or got a ride in one of those cars," Green Car Reports' John Voelcker wrote on Monday.
What's most likely is that BMW loaned the vehicle to Hathaway, or her husband, in order to get some free publicity from TMZ and other news sites (like this one). That reporters assumed the car belonged to its passengers because TMZ said as much is just a symptom of a larger problem with so much celebrity-focused journalism: Facts don't seem to matter.
© Copyright IBTimes 2023. All rights reserved.