Did Newt Gingrich Support Romneycare Before He Opposed It?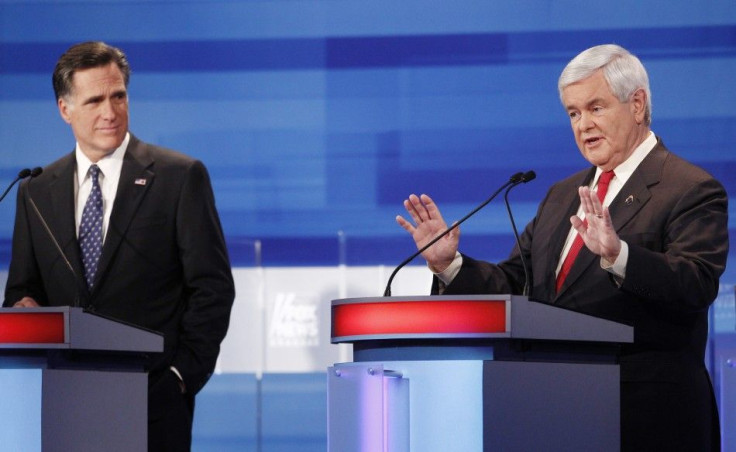 A newly unearthed newsletter is the strongest evidence yet that Newt Gingrich supported the individual health care mandate before he opposed it.
The April 2006 newsletter -- which was published by Gingrich's former consulting company, the Center for Health Transformation -- included an article, signed by Gingrich, which praised then-Gov. Mitt Romney's health care plan in Massachusetts. The newsletter has since been removed from the Center's Web site, but BuzzFeed found it through an Internet archive.
The health bill that Governor Romney signed into law this month has tremendous potential to effect major change in the American health system, Gingrich wrote. We agree entirely with Governor Romney and Massachusetts legislators that our goal should be 100 percent insurance coverage for all Americans.
While Gingrich criticized parts of the health care law, he specifically endorsed the individual mandate, which he now decries.
The individual mandate requires those who earn enough to afford insurance to purchase coverage, and subsidies will be made available to those individuals who cannot afford insurance on their own. We agree strongly with this principle, he wrote in the newsletter. Individuals who can afford to purchase health insurance and simply choose not to place an unnecessary burden on a system that is on the verge of collapse. These free-riders undermine the entire health system by placing the onus of responsibility on taxpayers.
This is exactly the rationale that President Barack Obama used in promoting his health care plan -- but when Obama proposed it, Gingrich blasted the idea.
I am against any effort to impose a federal mandate on anyone because it is fundamentally wrong and, I believe, unconstitutional, he said earlier this year.
Gingrich Raps Romeny for Backing a Mandate That He Previously Supported
He has also ridiculed Romney's plan in Republican debates, with no mention of the fact that he was once an enthusiastic supporter of it.
Your plan, essentially, is one more big-government, bureaucratic, high-cost system, he said at a debate in Las Vegas in October -- to which Romney responded that he got the idea of an individual mandate from Gingrich himself, who promoted it as an alternative to Hillary Clinton's health care plan in 1993.
To Gingrich's credit, his Web site addresses this inconsistency. Once you have a mandate, the government has to specify exactly what coverage must be included in insurance for it to qualify. This introduces political considerations into determining these minimum standards, guaranteeing that nothing desired by the special interests will be left out, it says. In the 1990s, Newt and many other conservatives, such as the Heritage Foundation, proposed a mandate to purchase health insurance as the alternative to Hillarycare. However, the problems outlined above caused Newt to come to the principled conclusion that a mandate to purchase health insurance was unconstitutional, unworkable and counterproductive to lowering the cost of health care.
But in discussing the 2006 newsletter, R.C. Hammond, Gingrich's campaign spokesman, tried to deny that Gingrich had ever supported Romney's plan. He pointed to passages in the 2006 newsletter that criticized parts of the plan and said, Being critical ... isn't endorsing it.
Gingrich was certainly critical at points in his article. Massachusetts has an exhaustive list of health coverage regulations prohibiting insurers from offering more basic, pared-down policies with higher deductibles, he wrote at one point. At another, he wrote, In our estimation, Massachusetts residents earning little more than $30,000 a year are in jeopardy of being priced out of the system. ... We propose that a more realistic approach might be to limit the mandate to those individuals earning upwards of $54,000 a year.
But in the context of the full article, these points were presented as ways to improve Romney's plan, not as renunciations of its principles -- and Gingrich concluded, While the Commonwealth's plan will naturally endure tremendous scrutiny from those who assert that the law will not work as intended, Massachusetts leaders are to be commended for this bipartisan proposal to tackle the enormous challenge of finding real solutions for creating a sustainable health system.
Hammond also tried to minimize the significance of the newsletter by saying that Gingrich himself didn't write it, even though the article in question was published in a section titled Newt Notes and bore his signature.
The discovery of the newsletter has only added to Gingrich's recent troubles, which were capped by the announcement on Saturday that he had failed to submit enough voter signatures to get his name on the Republican primary ballot in his adopted home state of Virginia.
--
© Copyright IBTimes 2023. All rights reserved.